AMY WEARS|| Everything will be 'all white'
ALL WHITE guys and gals..
So what do you all think of this gorgeous white suit I recently bought from REISS for my VACAY (yes, thats right, only one more day left until I'm outta the big smoke ) I couldn't think of a better way to show off the 'summer glow' (little cheeky help of the ST TROPEZ can involved).. than to do a post in an 'all white' outfit! (almost)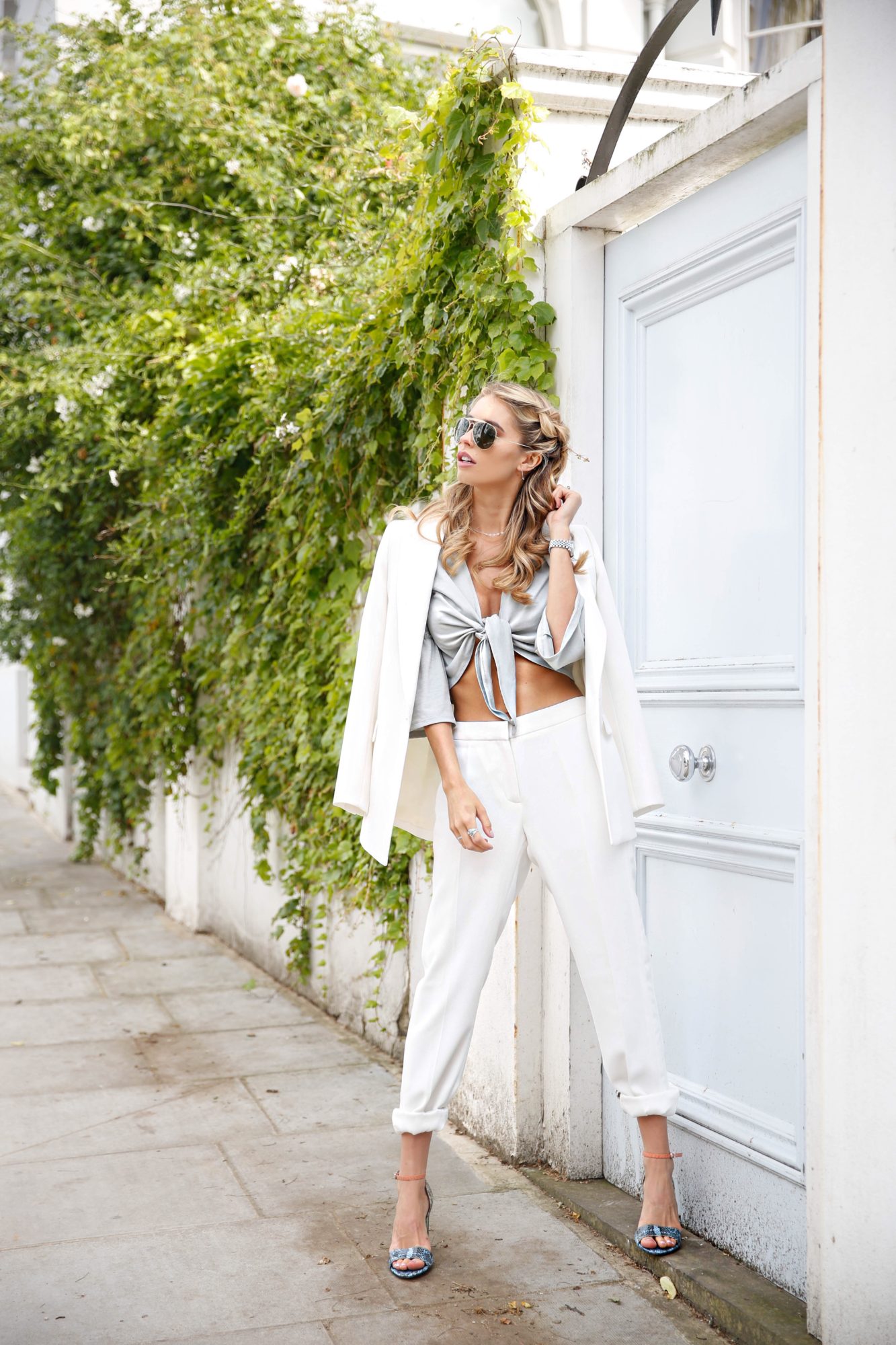 You should know by now I could never do all of one specific colour when it comes to my outfit choices. There are LOTS of colours in the 'rainbow' and I like to use them.. especially when it comes to styling myself!
The amount of WHITE dresses in my wardrobe, well I have lost count (self confessed hoarder) so I thought why not go for something different for those holiday evenings and this is when I came across this suit online. It is super chic and classy, with a boyish vibe.. LOVE!! (effortless vibes)… We all want to look as though we haven't stayed in all day deciding on our look now do we?!!
I have styled it here with a 'tie front' top in baby blue from 'RIVER ISLAND' and the snakeskin print heeled shoes, also from 'REISS'!
REMEMBER gang you can get 'all white' below, my whole outfit is linked for you!
P.S...Tomorrow evening I am heading to Spain for a long weekend in the SUN, I say 'VACAY' but knowing me I will be doing some shots while I am out there, look out for these popping up on the 'GRAM'.. I just can't switch off from ya all… (they do say, if you LOVE what you do it doesn't feel like work) TRUE DAT!
Catch you all soon
Big LOVE
Amy x