AMY WEARS||Lemon Vibez
I have been a fan of 'FOR LOVE AND LEMONS' clothing.. well.. FOREVER!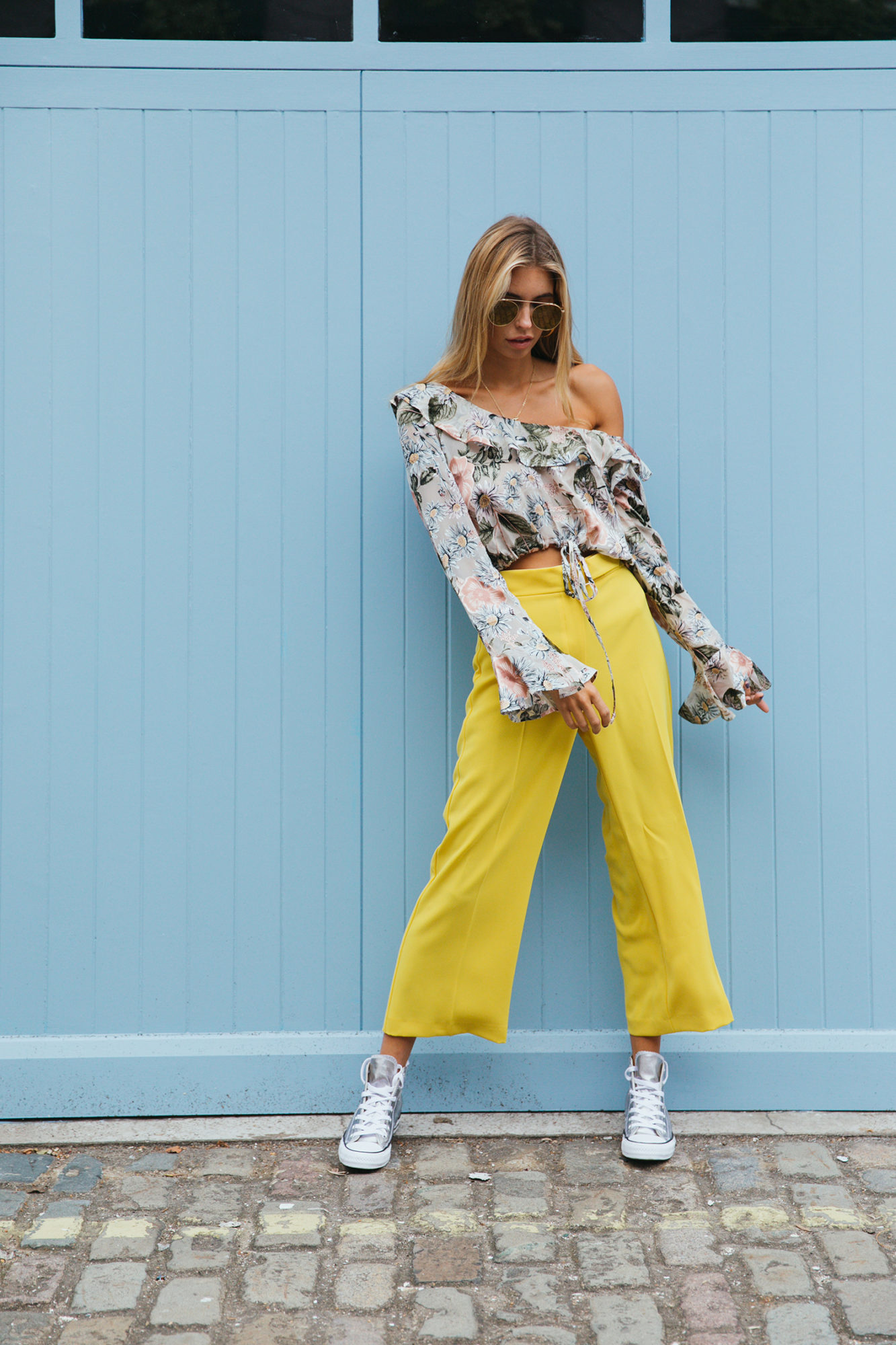 The effortless boho style clothing with a hint of glam is right up my street! When I first saw this off the shoulder printed blouse online, it had to be part of the 'FASHIONDIARIES' closet.. so ADD TO BAG it went and now here it is!! (wearing my wages is way more fun)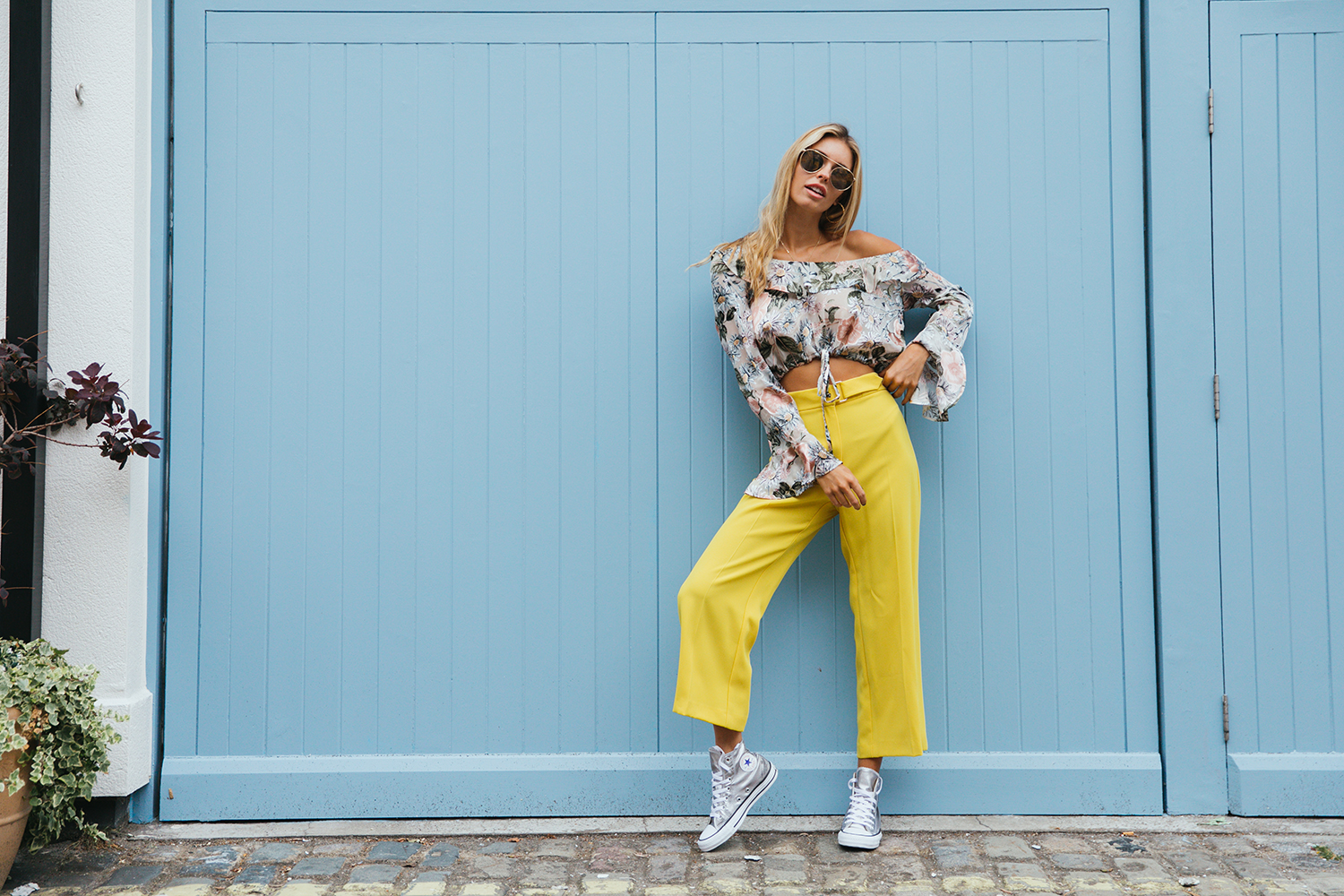 STYLED with my YELLOW culotte style pants from RIVER ISLAND and my SILVER converse high tops (all linked below) SHADES had to be added too.. COOL GAL.. I KNOW thanks 😉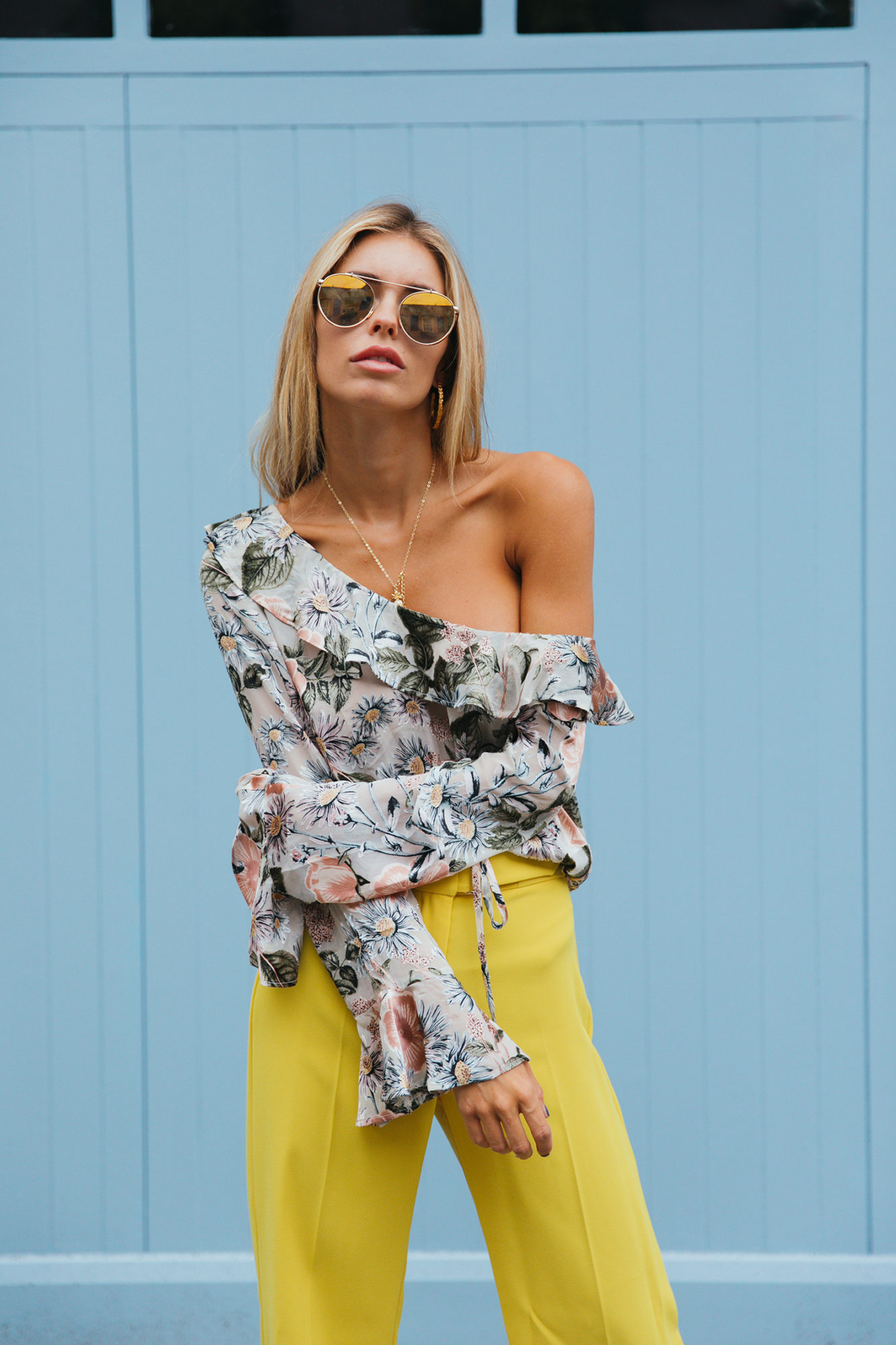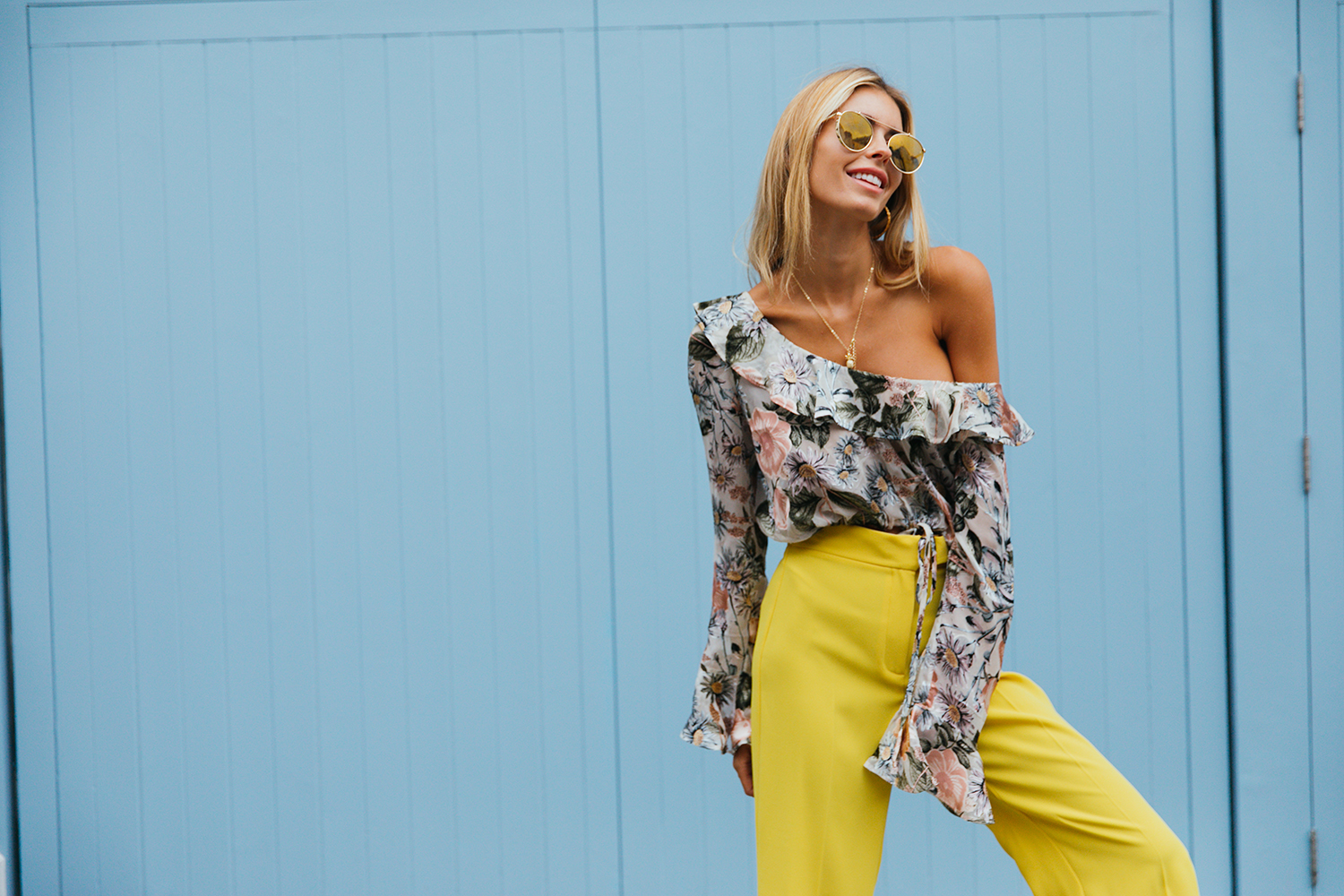 P.S people won't miss you walking past in the YELLOW PANTS.. just saying !! SHOP MY LOOK below gang..
BIG LOVE
Amy x