4th September 2017
Dear Diary
Dear Diary|| BIRTHDAY GAL…
Thats right… ITS MAAAA BIRTHDAY!
I have always been that person that gets super overexcited about my birthday (SUCH A BIG KID) even if I am slowly getting closer towards my (thirties)! Actually typing that..is a little scary. In my head I still feel and sometimes act like I am still 18! I am definitely that person that never wants to grow up..
I spent the day with the new guy in my life.. (the story on how we met is an interesting one) will save this for another post.. We went down to ELAN cafe.. which is officially my new FAVE place to get CAKES, COFFEE, LUNCH.. all things yummy!! Everything from when you enter the shop to the cutlery and takeaway cups is just super pretty! This is now my GO-TO venue for all my ANFD 'meetings'! I was treated to the most amazing personalised cake and hamper.. LOVE birthday treats! EVEN better when they are SUGAR related, being the ultimate SUGARQUEEN that I am!
AUGUST has been super busy for me, I have travelled all over, at times after shooting 7 day weeks non-stop I did feel completely 'modelled out'! In between all of my work commitments with shoots/events and meetings I have been desperate to find time to try out RESTAURANT OURS…, YES the place with the AMAZING flower wall so I decided to hold my BIRTHDAY dinner here with all of my closest friends.. AND of course the photos with the FAMOUS FLOWER WALL had to be done! How can you not when it is this pretty!!!
I had the MOST amazing night with all my best buddies, (missing a few) but it's always impossible to find a date that works for everyone! I crashed out after a night of partying at 'ST MARTINS LANE HOTEL' one of my favourite places to stay when I am in LANDAN town!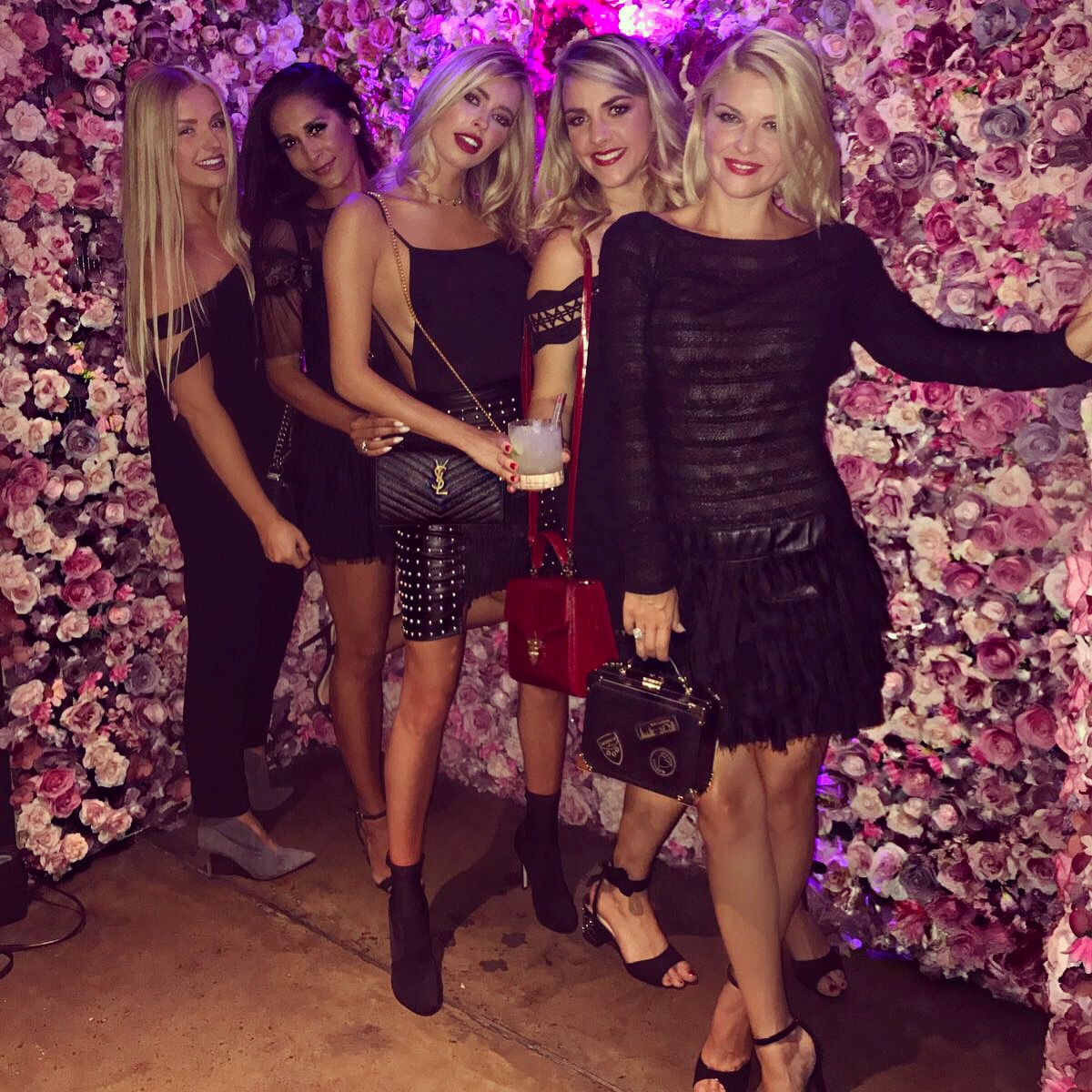 It's all over for another year 🙁 (VERY SAD FACE) but on another note I am off to BICESTER VILLAGE tomorrow to treat myself to a new bag and some other bits ready for LFW.. it's all going to be FILMED for the tube.. SORRY I have been a little rubbish with my videos recently as I have been shooting a lot but I am getting back to it.. SO… look out for my 'SHOPPING DAY' which will be coming soon. I'm a super 'impulse' shopper so this could be interesting to watch..
My outfit is linked below for you all, the skirt is BOOHOO PREMIUM but has unfortunately sold out so I have added some other options for you. The bodysuit, bag and boots are all available and linked.
Catch you guys soon, BIG LOVE
Amy x