6th December 2017
Amy Wears
AMY WEARS|| Sporty in SUPERDRY
STYLISH AND SPORTY.. (gym-wear isn't only for the GYM GALS)
Over the past few years SPORTSWEAR has become more and more popular for wearing as a casual DAY look rather than just for that 'gym class' your heading out to. I am a huge FAN of PRINTS (anything with a print has my name on it) especially when it comes to leggings. I LOVE these ones below, they also come with the matching sports bra if you are looking for a 'FUNKY' gym look! (I have linked the full outfit at the bottom of this post)
If your not one for the
PRINTED
look then I have this more
simple, classic
option below, you can't go wrong with black and grey (
and a little POP of pink
) too..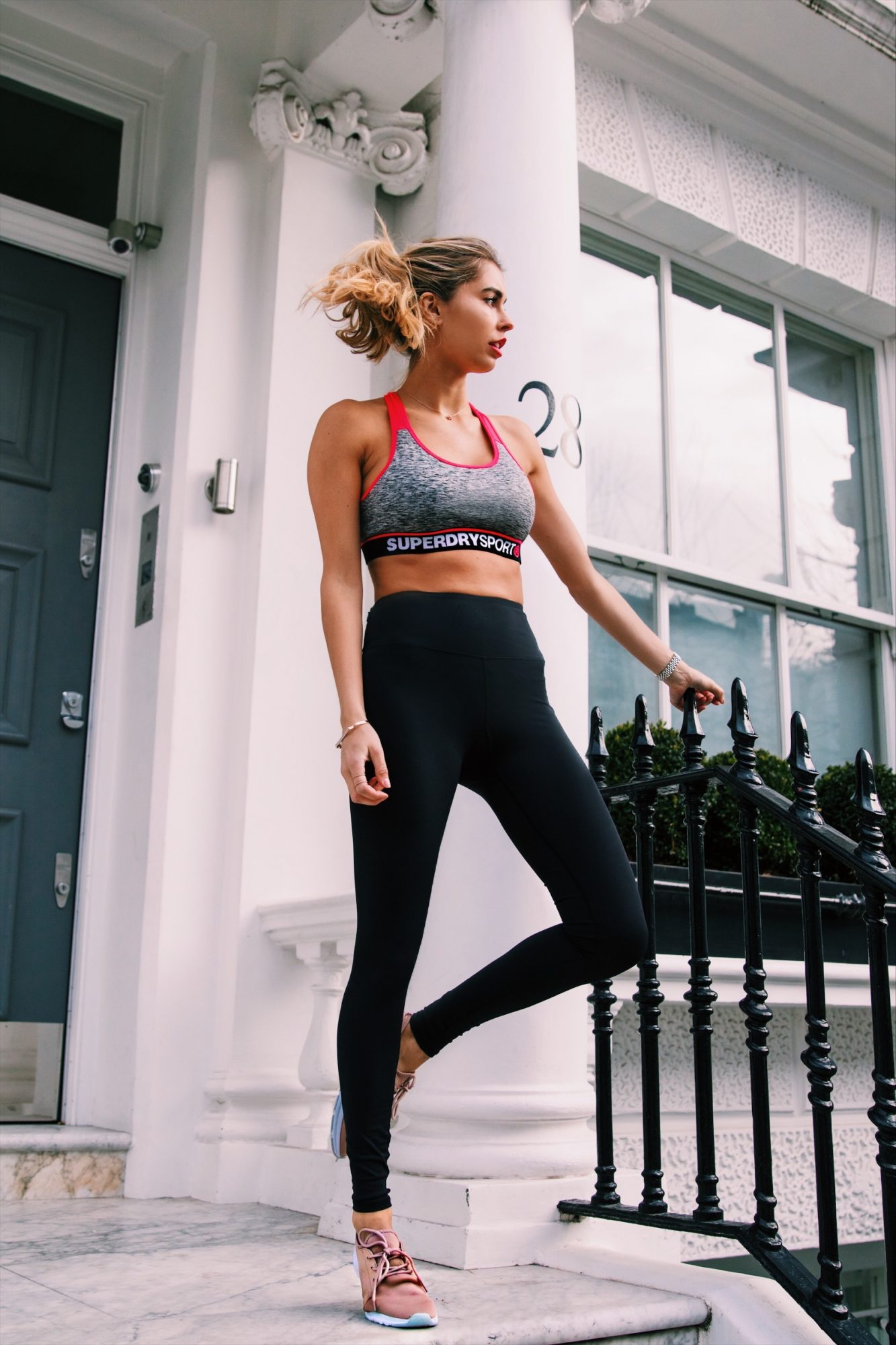 SO
…who else puts their joggers on as soon as they get home.. my hair goes straight up as soon as I walk through the door and the joggers come out.. these are my new faves for chilling in;
(also linked below)
P.S.
..
AMAZINGLY
I am actually blogging for you all from the
SKY.
.
Virgin Atlantic
are the best I have been able to keep connected throughout my whole flight to
STATES
! I am on my way to do some christmas shopping at the outlets..
CATCH IT ALL ON MY CHANNEL NEXT WEEK
, I am
vlogging
the whole trip.
Catch ya all soon
BIG LOVE
Amy x