AMY WEARS||How to Dress for 'a wedding'
Wedding season has hit…
As soon as Summer arrives I always start thinking of 'what to wear for a wedding' as I know the invites will start flying through the letterbox. I have teamed up with my BABES at PRETTYLITTLETHING to share with you some affordable/fashionable wedding attire options whether your the BRIDE, BRIDESMAID or a GUEST at the wedding.
BE THE BRIDE attire (see my options below)
Living in London I see a lot of 'city weddings' and a lot of brides tend to opt for a shorter style dress. This gorgeous high neck, lace dress is beautiful. I styled my hair in this wrap across braid which works perfectly with the high neck and long sleeves. It is also an 'over the knee' style which is ideal if you want to keep your legs covered, a mix between a maxi and short dress, normally named (the midi dress). This style is giving me major 'BOHO BRIDAL VIBES'!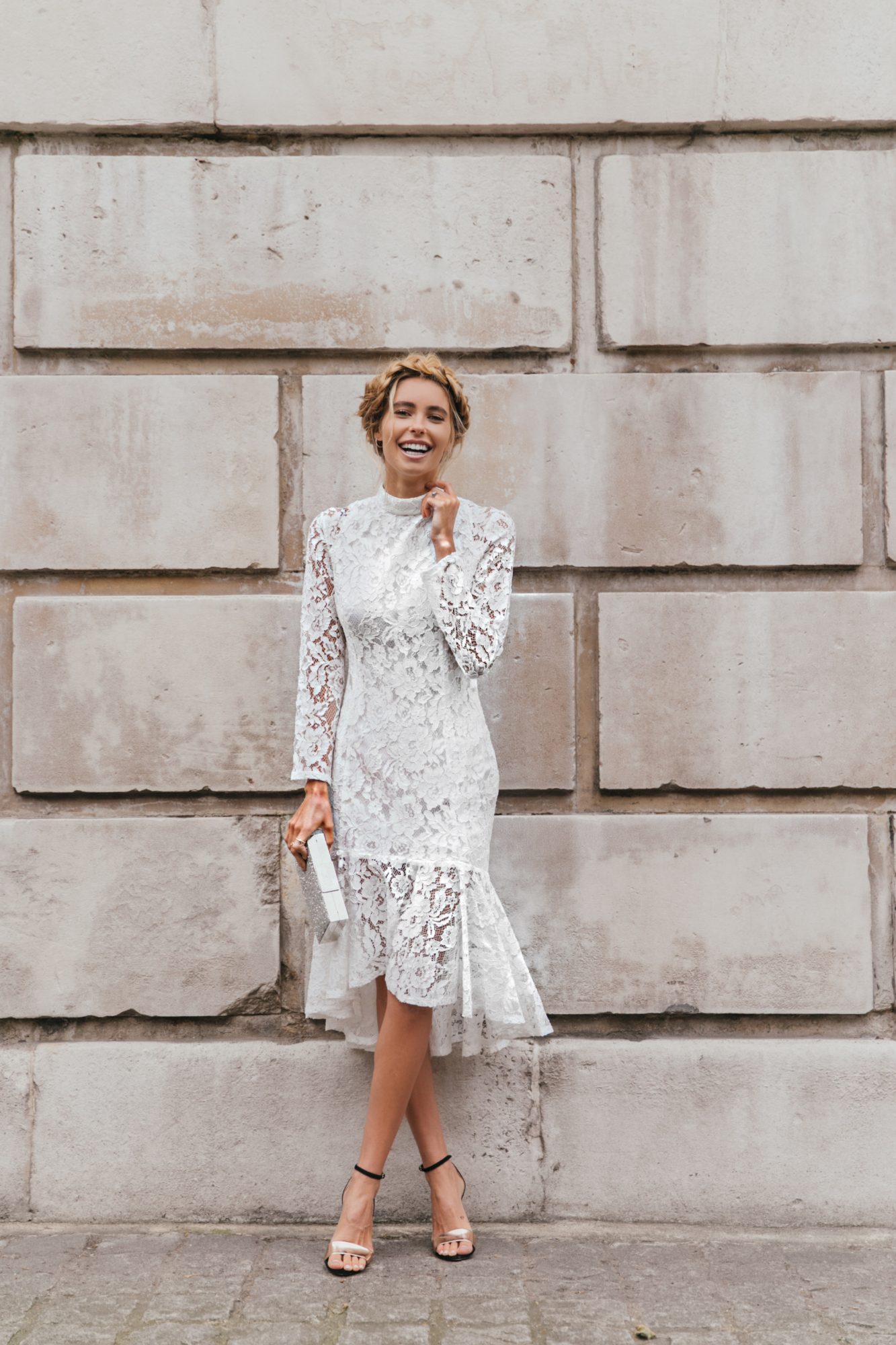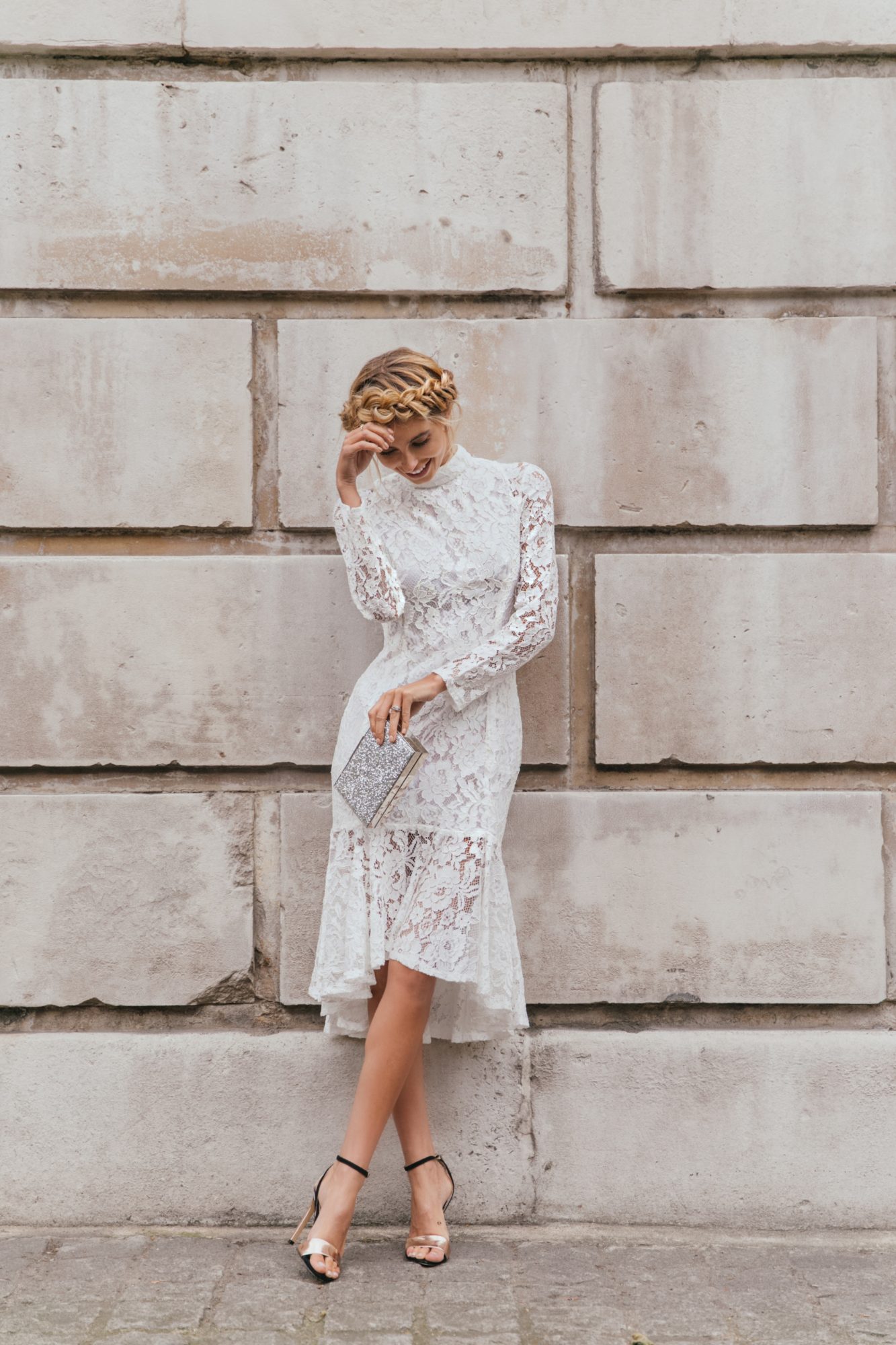 Another bridal option is this structured, beaded dress. PERFECT if you want to get the legs out as it is shorter style than my option above. It is an ideal dress for a 'city wedding' or a hot vacation wedding if you don't want to wear the 'traditional' bridal dress especially if your getting married on a beach and its going to be HOT!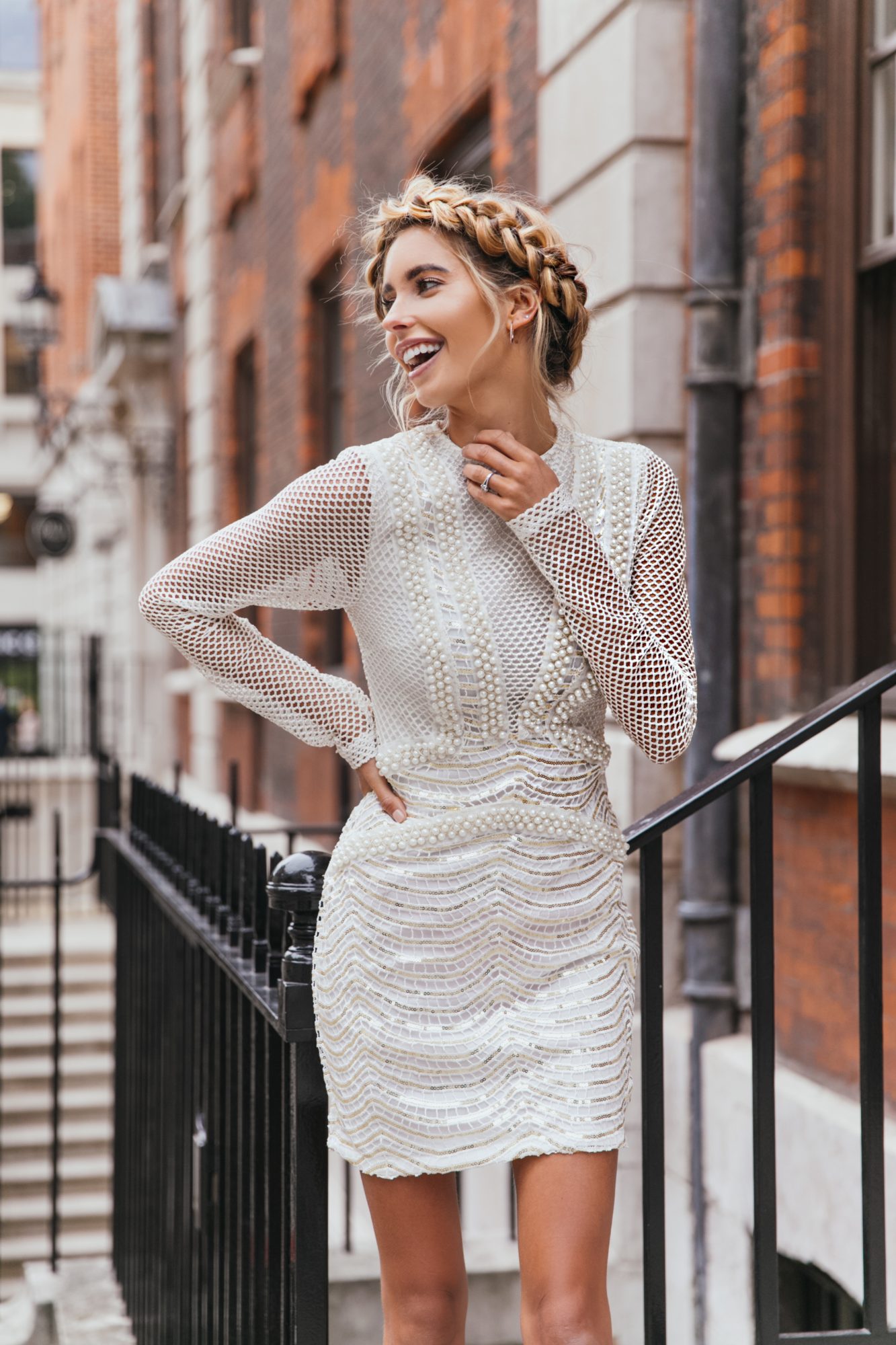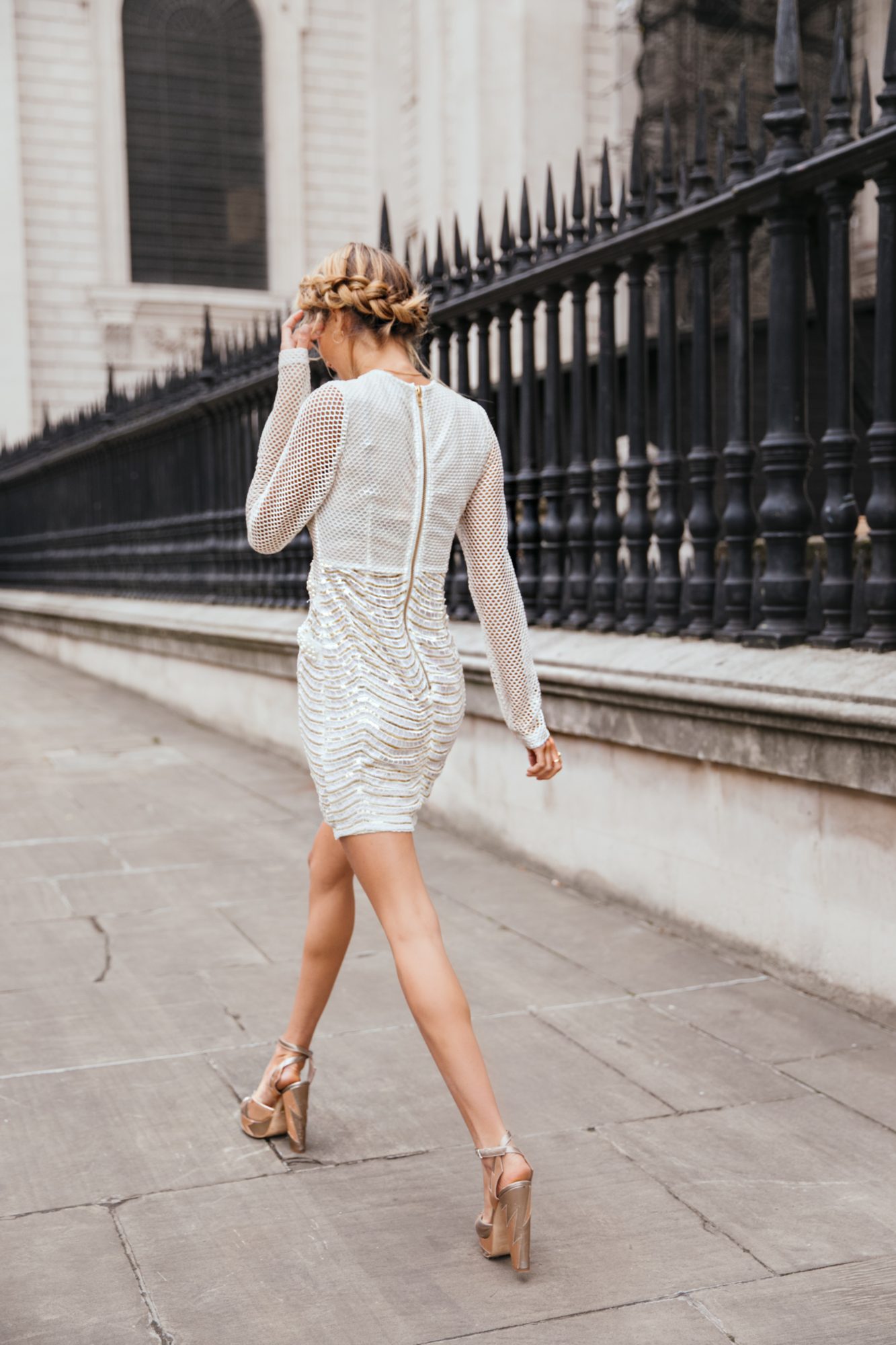 Lastly for the last of my 'BRIDAL DRESS' options is this slightly more 'traditional' dress than the two above, a long maxi with this tiered frill style. I would say it is more 'sexy chic' as it has this open V NECK style at the front. I went with my hair down for this dress, the slightly more GLAM option, accessorised with these beautiful earrings from CARAT LONDON and dusty pink clutch bag from 'ZEADORA' ! (all will be linked at the bottom of this post)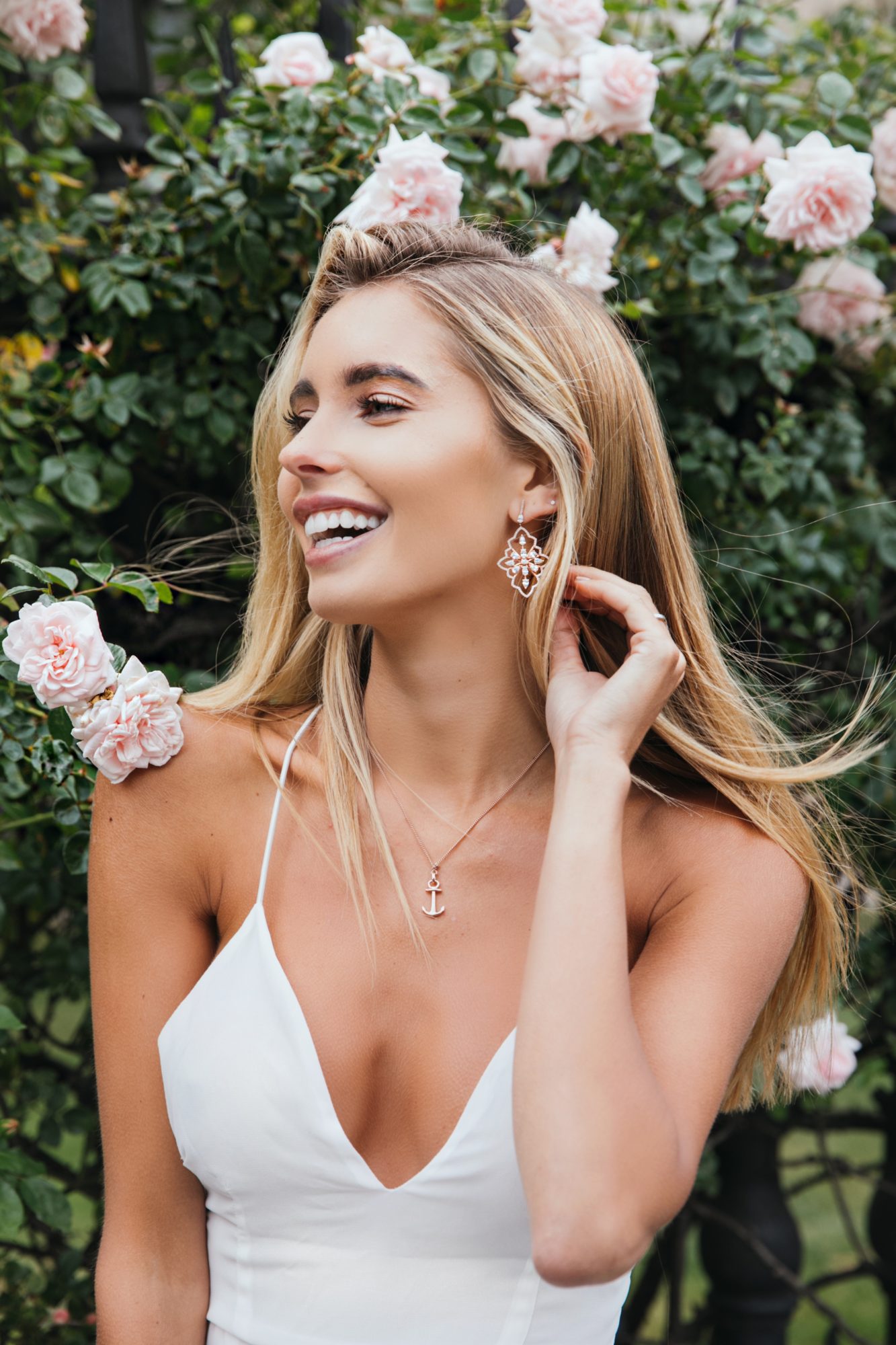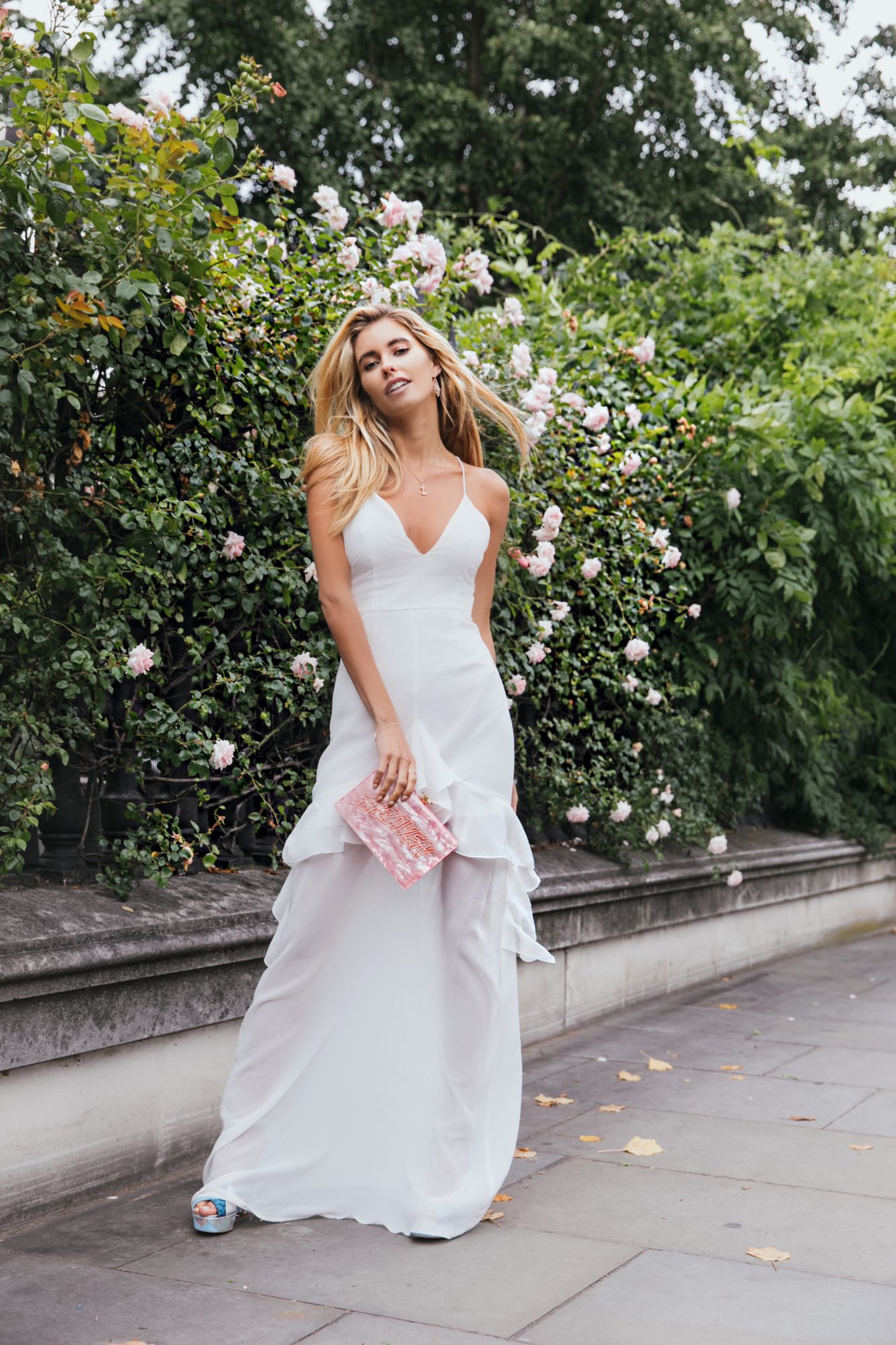 FOR YOU BRIDESMAIDS OR WEDDING GUESTS (see my options below)
If your the BRIDESMAID generally the bride does choose your dress so you don't often get a say in what your wearing, this has happened to myself on quite a few occasions and you just have to roll with it..even if your not LOVING the outfit. Being the 'wedding guest' you can go all out (as long as it's not WHITE)!
If your the wedding guest that wants to stand out a bit more then you could go with something printed like the below.. this is definitely something you would find me in at a wedding! (you should all know by now I am a huge fan of the PRINTS)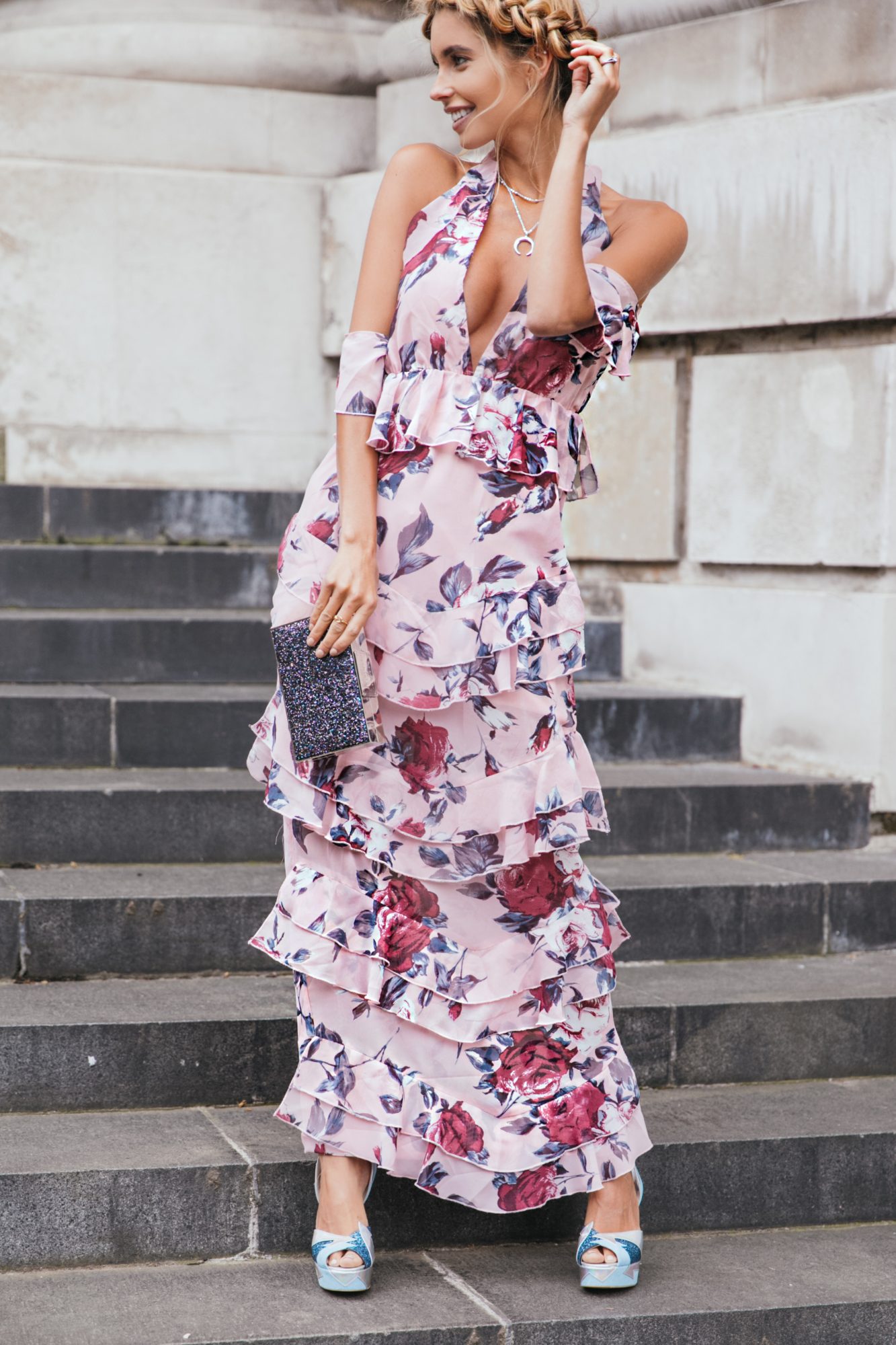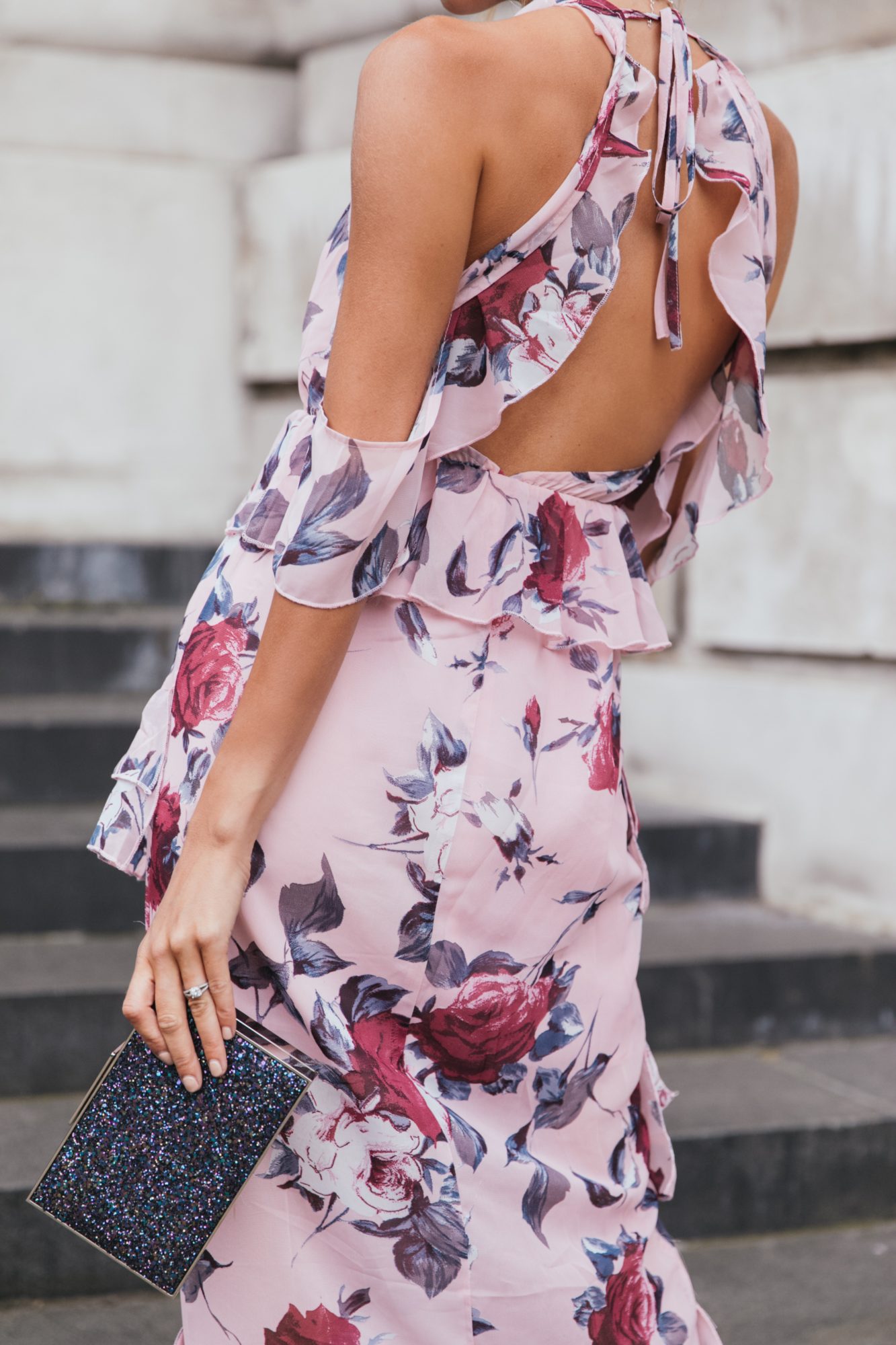 This option is perfect for a 'BRIDESMAID' or a wedding guest who wants to be more traditional, it is a super pretty and simple style!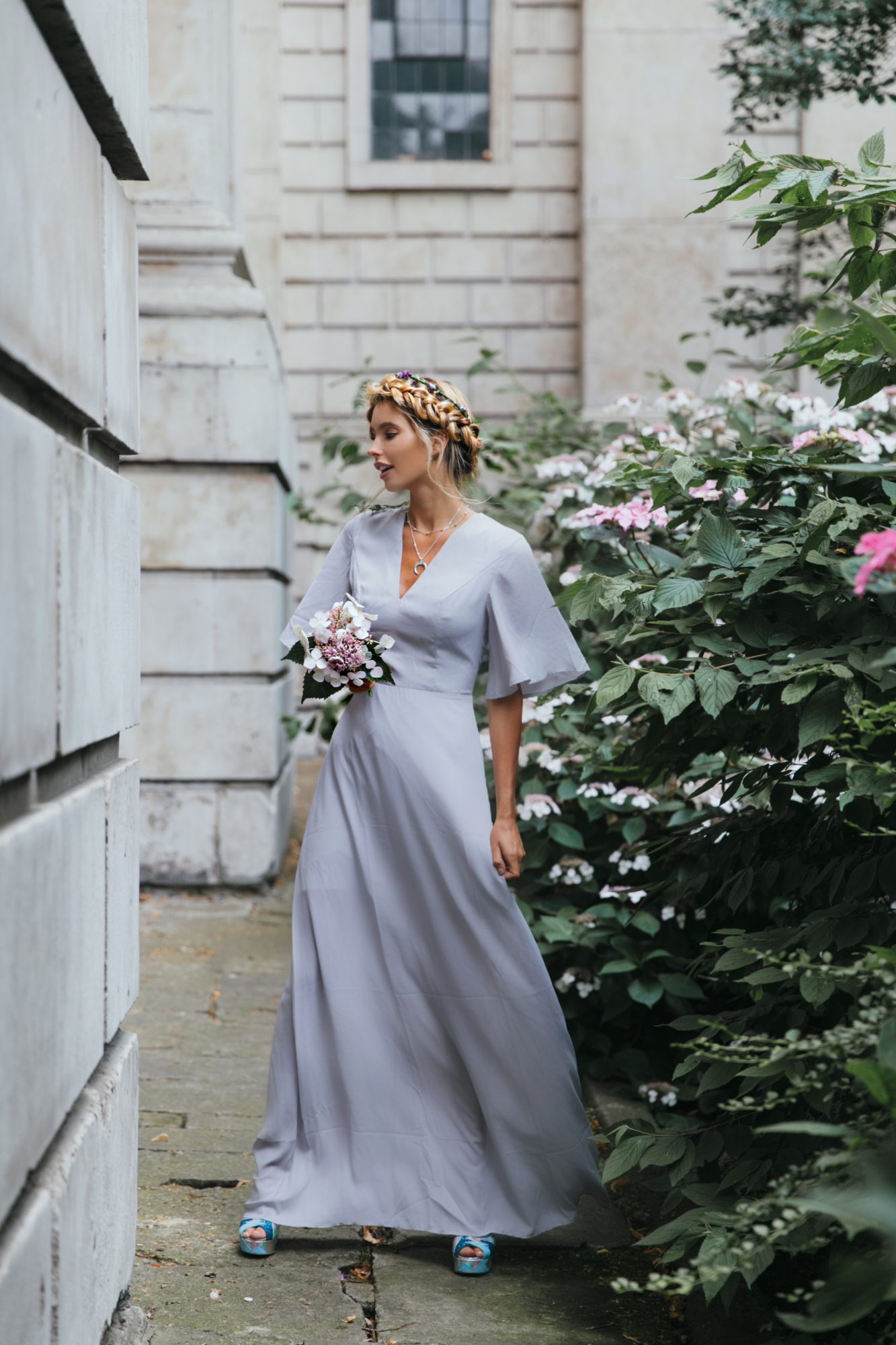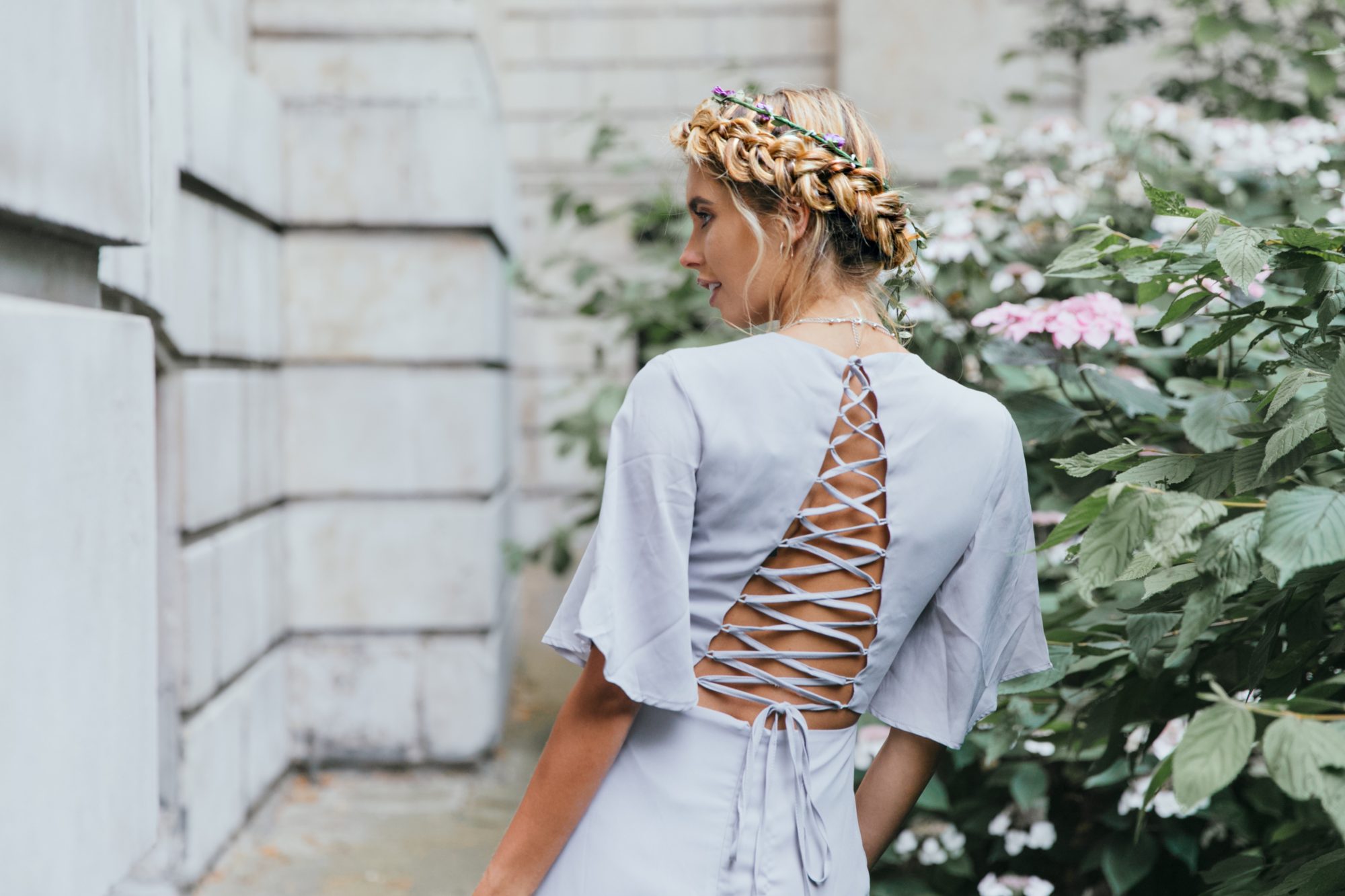 Anyway girlies I hope you all have fun at those weddings this year.. congrats to you all BRIDES TO BE! To all you BRIDESMAIDS and WEDDING GUESTS enjoy the partying in your pretty dresses. I hope my options above helped they are all linked below and everything featured is from PRETTY LITTLE THING.
BIG LOVE
Amy x