Taking the FASHIONDIARIES round the globe this year babes!!..
I have travelled to some amazing places for my job this year already..RUSSIA, MALDIVES, MILAN, PARIS, DUBAI, LA, VEGAS to name a few. I always feel super lucky that I get to travel with my job, you learn so much from seeing the world.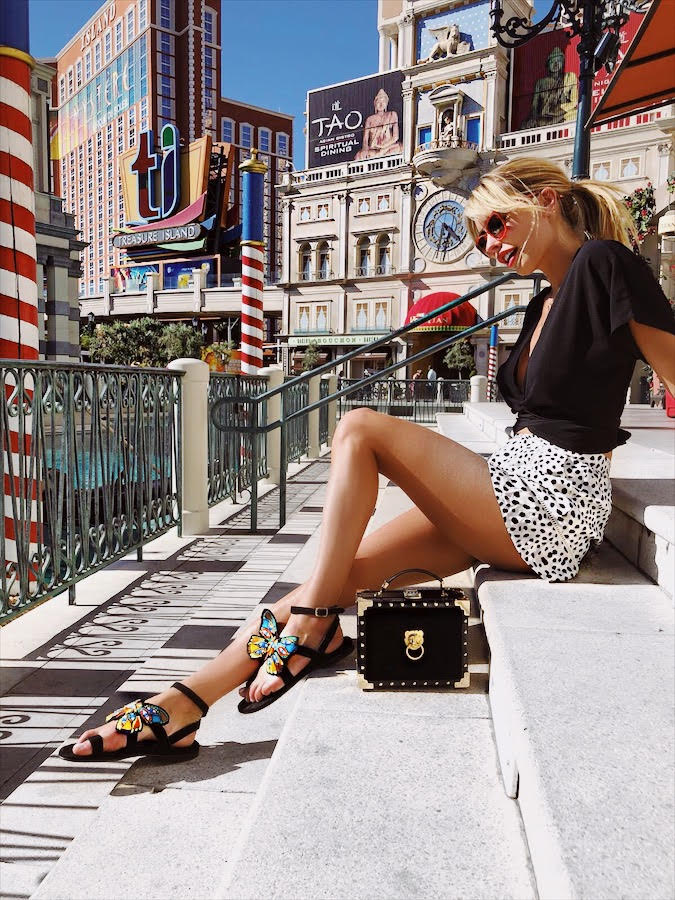 I have just got back from VEGAS last night after a little road trip from L.A which was just super AMAZING! Jet lag has kicked in.. currently lounging on my sofa while writing this for you all after an 11 nap…(girl gotta sleep)! I always had this image of what L.A would be like and to be honest I was actually really surprised, it was completely different to what I thought! One tip if you are travelling to L.A is I would highly recommend getting a car or have UBER on tap, everything is such a distance and there is no real centre.
SANTA MONICA was super cool but slightly like a UK version of BRIGHTON in my opinion and Venice Beach was well… interesting! I can't say I would rush back to either if I am completely honest (definitely worth a visit though) but RODEO DRIVE... well that was a bit of me!! The credit card took a bit of a hit.. just had to walk out those stores with all the bags (pretty woman style) didn't I!!
I stayed at the AVALON HOTEL in Beverly Hills during my stay, the location was amazing I was able to walk to Rodeo Drive in 5-6 mins, perfect for popping back to drop the shopping off and heading back for more.. 'jus sayin'! The hotel is very boutique like, quite 50-60's style, I was super impressed with the food too, especially the room service I ordered quite a few mornings.. who wants to get out of bed for breakfast (not me).
My FAVE thing was a walk I did in the HOLLYWOOD HILLS though, which cost $0!! It was a beautiful day and was just super relaxing, sometimes the best things in life ARE free!! So if your not feeling so flush and don't want to spend $$$ or £££ on RODEO DRIVE, go do this walk, thank me later!! Especially if your travelling with good company it's even better.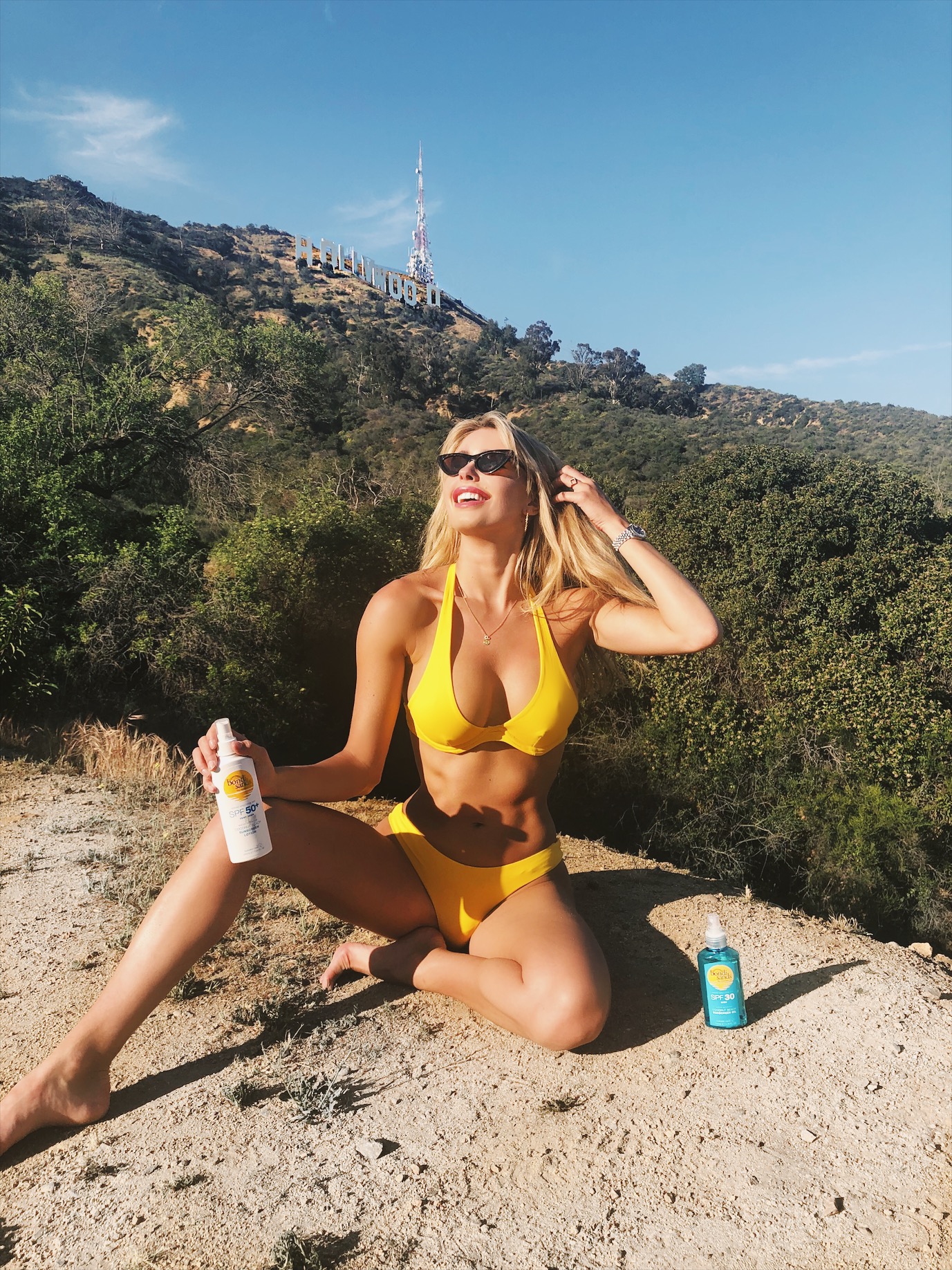 I am going to head back to L.A later this year for sure, 6 days was just not long enough, 3 weeks would have been better..The first place I want to head to when I go back is MALIBU!
A 5 hour car journey in a Yellow Ford Mustang (arrive in style and all that) and I end up in VEGAS…WELL… WOW…INTERESTING…
Arriving into VEGAS ..you don't know where to start, I found it a little overwhelming at first. CASINOS, CLUBS, SHOPS it has it all, it really is an 'adult playground'!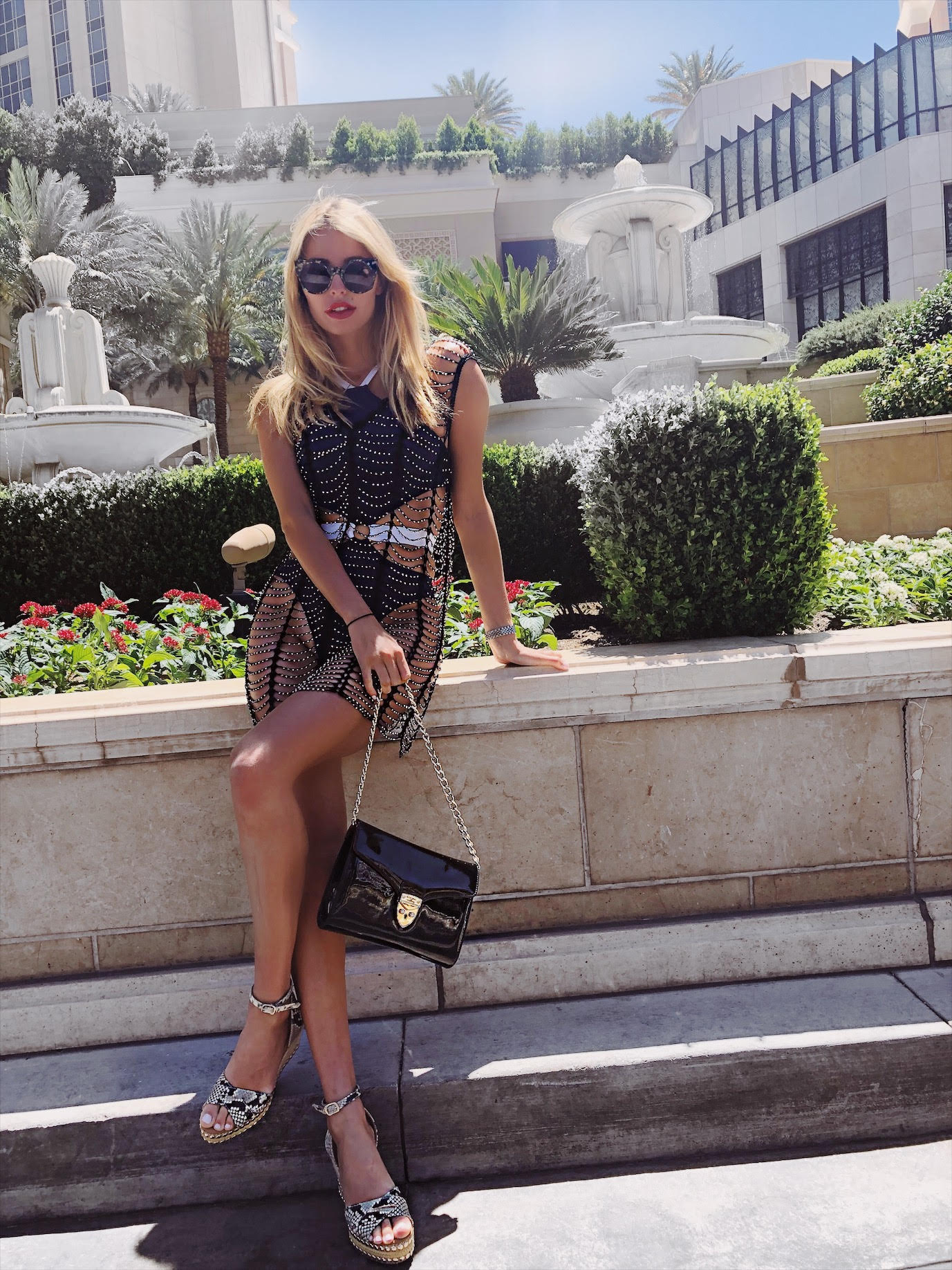 I did the pool parties, gambled (maybe a bit too much) you literally can't walk in to any of the hotels without putting a quick bet on a table…! BUT that is the fun of it.. I had a (little) shop… 🙂 and drank wayyyyy too much champers! 4 days there was enough for me though, I think I would have been bankrupt after a week!!
I stayed at the VENETIAN HOTEL which was beautiful, there is a SUSHI SAMBA restaurant in the hotel which is one of my favourite restaurants in London so I was super happy about this! The views from the room were amazing too, 29 floors up and you can see the whole of the VEGAS strip from your window! Waking up to this from the huge king size bed in the morning wasn't so bad.. I had a few waffle and pancake BREAKFAST IN BED mornings too, they cure a hangover I'm telling you..!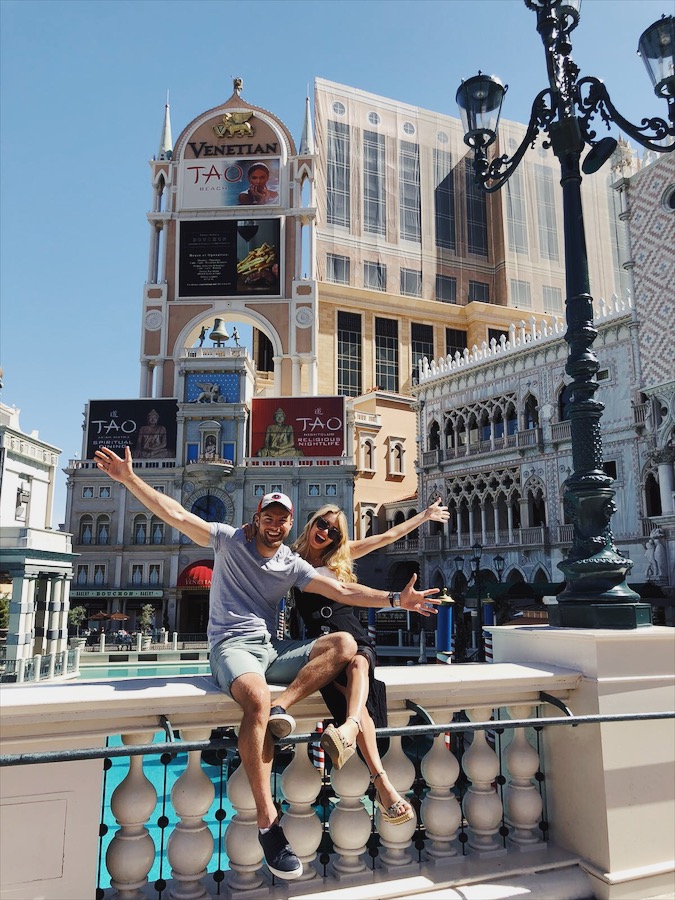 Sat here in my apartment this afternoon (oops I thought it was morning) makes me feel sad it's all over, it was honestly my best trip yet! I'm going to spend this afternoon unpacking and doing lots of washing, how GLAM! Always the part I hate when I get back from a trip.! Anyway on to the next one, I am heading to Germany next week for a campaign shoot with my modelling agency out there which I will share with you all on the INSTA.
NEXT MONTH.. I am outta here again, heading to….. IBIZA (all girls trip) LAKE COMO- with GUESS on a super cool press trip, MARBS (with the fam) and MYKONOS for a bridal shoot. So if you want me next month well I will be outta the country.. catch me on the GRAM.
BIG LOVE
Any advice always remember to drop me a mail on- hello@amynevfashiondiaries.com
xxxx