HAPPY NEW YEAR BABES AND WELCOME TO MY CRIB;
I got myself a crib over a year and a half ago now and I have been making it more and more like home everyday buying little bits along the way…
I wanted to start 2019 with something new and I felt it was time to start sharing more of my home with you all-where I work, where I store my clothes, where I cook (joking that is on the list of things to do for 2019) 'I need to learn to cook'. Interiors was something I was never really in to until I wanted to create a space that was mine and that represented my personal style- a work/homespace. None of my furniture I have bought is super high end or expensive- trust me babes – you can SHOP ON THE HIGH STREET and it can be done well!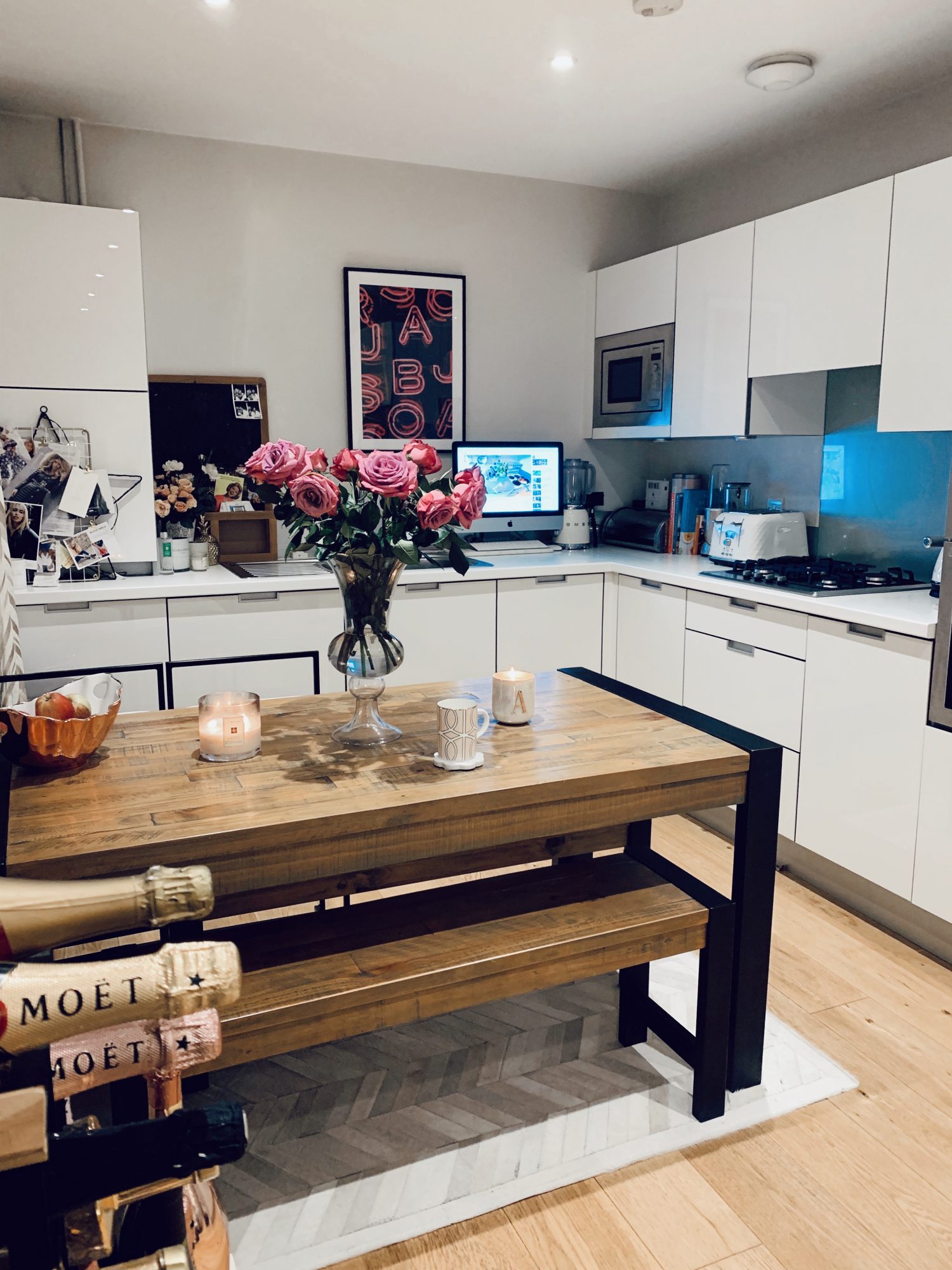 I do love ART though and I have invested in a few pieces this year, see below;
LAUREN BAKER ART, I actually first met Lauren when I was shooting outside her studio and she came out to say she loved my outfit and we got talking and I ended up buying one of her amazing prints for above my bed which quotes 'I LOVE YOU TO THE MOON AND BACK' I think its such a cute quote and perfect for the bedroom.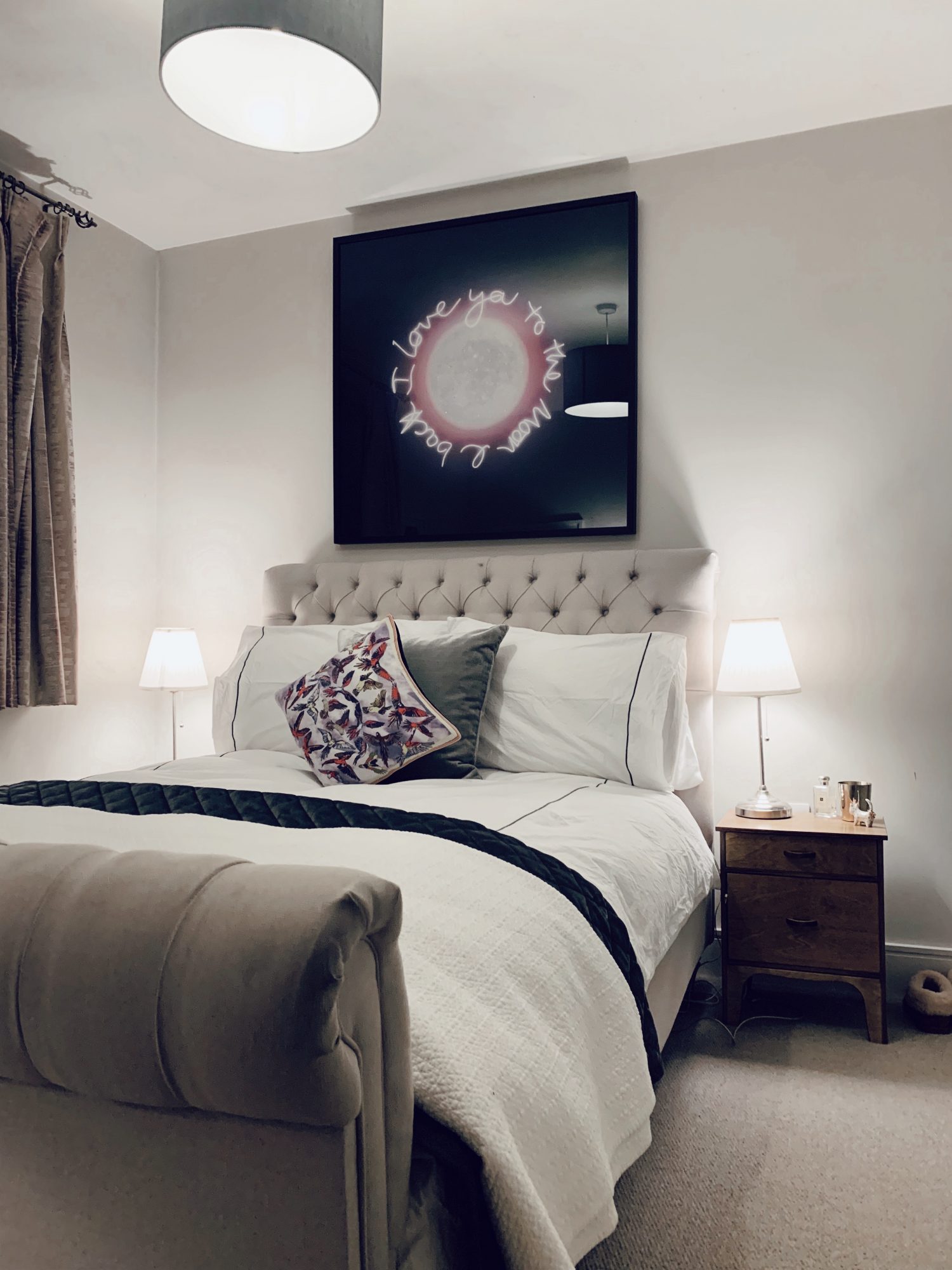 RIPPER ART– I have followed his work on Instagram for over a year and finally took the plunge to invest in this super cool print which is in my hallway and is super funky and arty! Possibly my FAVE yet.
ART BY LOUIS– Another awesome artist I have followed for a long time and I just got the melting gold CHANEL print which is just PERFECT for my dressing room.
I do have a few prints from DESENIO too which are less expensive and perfect for filling wallspace. I do have quite a few more pieces of ART I want to invest in this year so look out for those, I will be sharing them all with you once they are up hanging on the wall.
One of my favourite places to SHOP for unique, one off pieces at a great value is HOME SENSE, I always find amazing bargains in there and also NEXT HOME is great for HOMEWARE too for bits like throws for the bed, rugs, towels etc.
My DRESSING ROOM needs work though, it is getting super cluttered and I actually have the WARDROBE BOSS visiting me tomorrow to help me find a way to store things better and 'de clutter' which I will be filming for my channel. ISSUES with too many clothes… This is something I am working on over the next few weeks so I can't wait to show you the progress along with other bits that I will be adding to the CRIB.
Look out for more HOUSE POSTS this year and I will be sharing more of what I purchase for the house this year too, also the HOUSE TOUR for my channel will be up in the next few weeks, so look out for that soon.
BIG LOVE
Amy X