Back in the SNOW with the BOURJOIS BABES along with two of my blondies @freddy & @josieldn.
You may have seen on the GRAM I have been in Geneva a few times recently, the travelling for 2019 started off with a bang.. I started the year with a trip to Amsterdam with my guy (super fun and interesting place) highly recommend as a weekend destination to visit.. you can read all about it in my next upcoming 'DEAR DIARY' post in a few days time.
I am currently on a flight to Singapore to do a bit of SHOPPING and catch some RAYZ with another blogger @ropesofholland. I am VLOGGING every trip I am heading on this year as there is going to be a lot. I have already booked Maldives, L.A, Barcelona and New York for the next few upcoming months so look out for all my travels I can't wait to share my FASHIONDIARIES adventures along the way.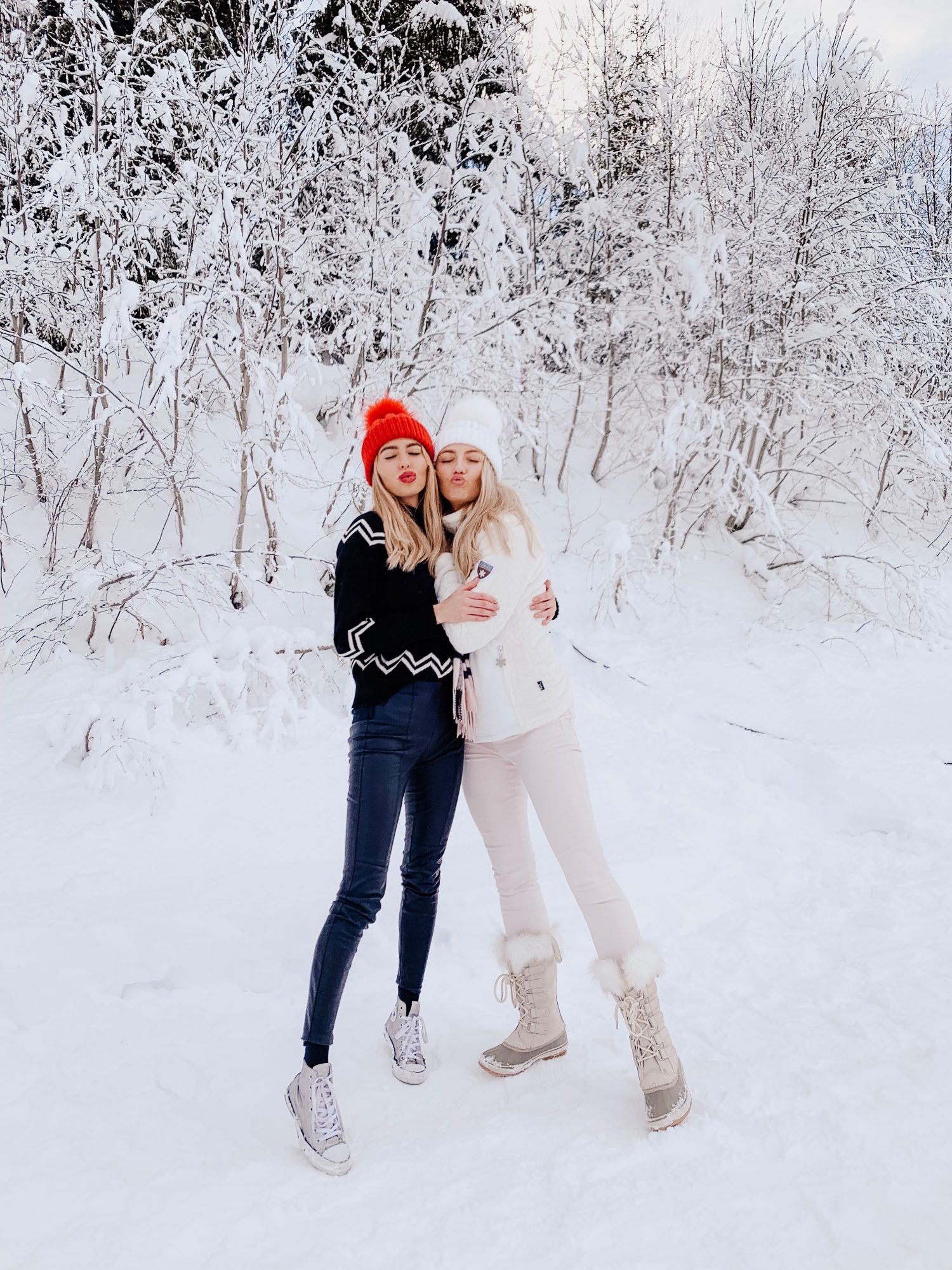 The BOURJOIS babes treated us to a beautiful stay at the M de MEGEVE hotel which I couldnt fault, it was a perfect location to the main town of MEGEVE (only a 2 min walk) with super cute restaurants and shops. I came across a really cool boutique called BIG BOSS MEGEVE there which had everything from YSL, STELLA MCCARTNEY, GOLDEN GOOSE etc you get my vibe. They had two different stores which I couldn't stay out of.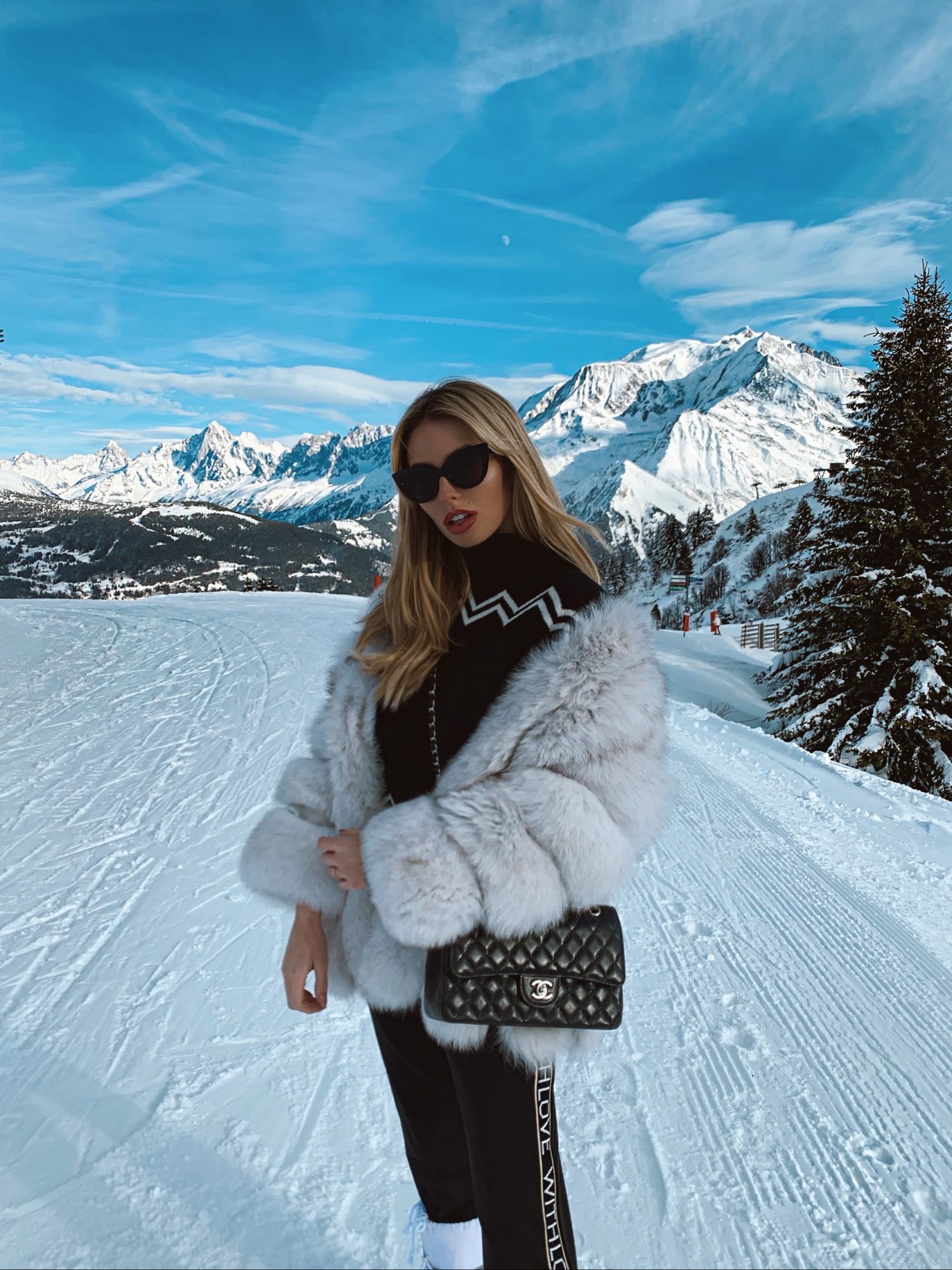 One amazing highlight of the trip was the plane ride looking over THE ALPS, you may have seen this on my stories on the GRAM it was just insane! I did the same thing in a helicopter with my GUESS family when I was in Verbier just before Christmas but I definitely feel having the experience in a mini plane topped it! Unfortunately we didn't have time to ski which was super sad as I would have loved to have done a few slopes in Megeve but I am sure I will be back.
BOURJOIS was one of my first Make-Up brands I used as a young girl when I started wearing Make-Up, I love the fact it is super affordable and the products are always long wearing. My ultimate FAVES I recommend are the little round pot blush they fit in your handbag perfectly and are great for travelling, I always have one of these on me just to give me a little more colour especially in the winter months. Also their 'ROUGE VELVET THE LIPSTICK' has a huge range of different shades from deep reds to nudes for everyday, the one I wear the most is the shade 'GRAND ROUX'.
I always LOVE travelling round the world especially with brands that are a true LOVE of mine. I get asked and invited on a number of different trips daily and I always like to stay true to my brand and image and would never work with a brand just for the quick £££. As much as YES we all love money of course, I like staying true to what I genuinely believe in before I share it with you all as I wouldn't feel it is fair to share something I didn't truly believe in. I scroll through the GRAM like all of us and see so many ad after ad and it becomes boring and you don't believe what people are posting because you know they are just being paid to post. As I mentioned previously around 1 in 10-11 of my posts on my instagram feed @amynevfashiondiaries are paid and they are brands I have created a relationship with over the years. So you can guarantee there will be nothing on my feed that I don't genuinely believe in. I have brands actually thank me for being honest when they ask if they can send me something.
Anyway I am going to try get some sleep on this 13 hour flight, 4 hours down, 9 to go..Be sure to catch my new videos going up on my channel next week- MY STYLE SWAP WITH FREDDY & VISITING SINGAPORE which I am currently filming.
Catch you all in a few days
Big love
Amy x