HOLA, HELLO, BONJOUR...
I'M BACK- and I am sharing my 'FAVE' pieces I have found online this week…
I stumbled across this cute pink embellished dress while scrolling online looking for a dress for my cousins wedding, this dress wasn't quite appropriate for the occasion but I got distracted and clicked 'ADD TO CART' anyway!.. Always the way with 'online shopping' you end up buying a LOT of things you don't need (BUT WANT) and without realising a couple of hundred £££ later and you are ready to complete SHOPPING. (SURE YOU BABES CAN RELATE TO THIS) I can't be the only one….!
This dress is super cool for styling with a biker boot like these which I found online at NUBIKK, I went for a white rather than black boot so it gave the outfit a more summery look! It's a PERFECT festival dress or you can always jazz it up and wear a cute heel with it and ditch the belt I have added here if you prefer a 'non fitted' look.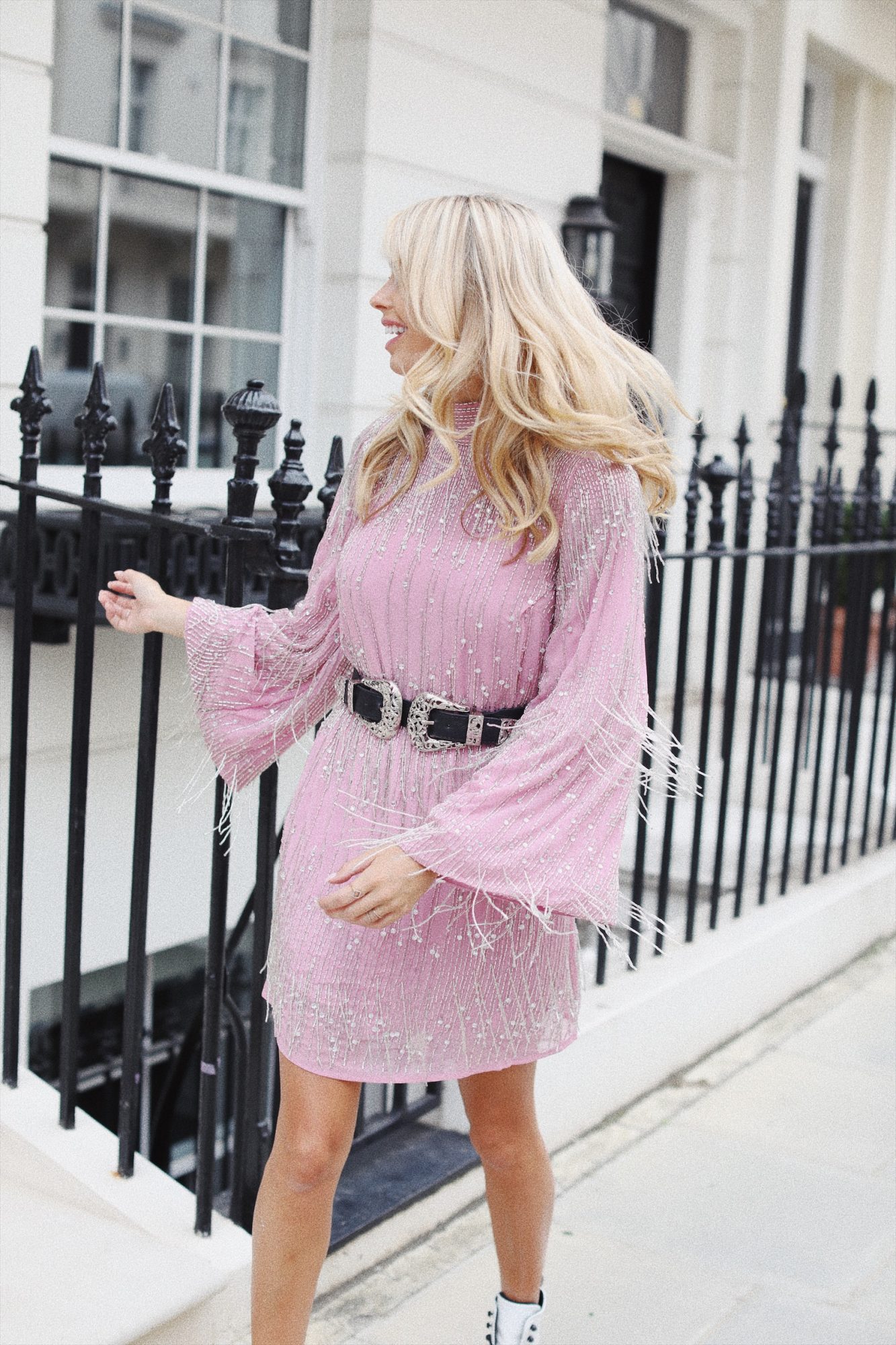 I'm all about a STATEMENT jacket and it doesn't get better than an embellished fringe jacket like this one, I went for a simple look underneath- plain white shorts and a dark navy shirt. ooo and if you didn't already notice, this is one of my first shots with my DIOR bag which I just ADORE! I am all about metallics, every girl needs a bag in every colour (FACT) tell your boyfriend's, husbands that… 'thank me later' or they can holla at me if they want some tips on what's the latest one to get! I give good (FASHIONDIARIES) advice for freeeee.!
Lastly a BODYSUIT is something that you babe must all own.. a lace one at that.. maybe a mulberry kinda colour too (yeahhh) just like this VICTORIA SECRETS one….sexy but cool!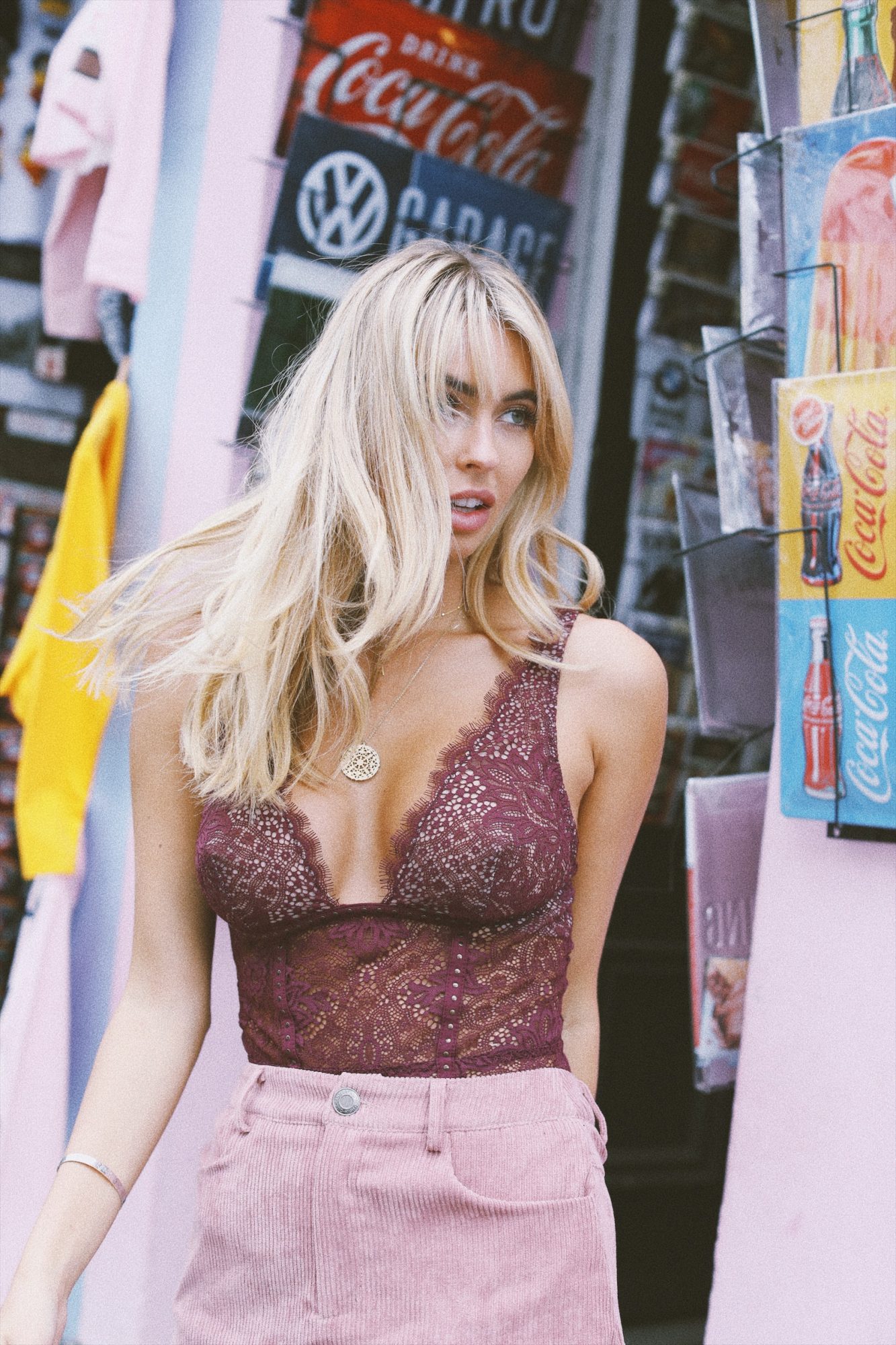 I have styled it here with a skirt but you can literally wear them with everything…leather pants, jeans, shorts, skirts or even on it's own in the (bedroom) ..did I say that…. maybe the boys will be buying you the BAG if it means they get the bodysuit in the bedroom…
BUT YEAHHHH a bodysuit is a must in your closet!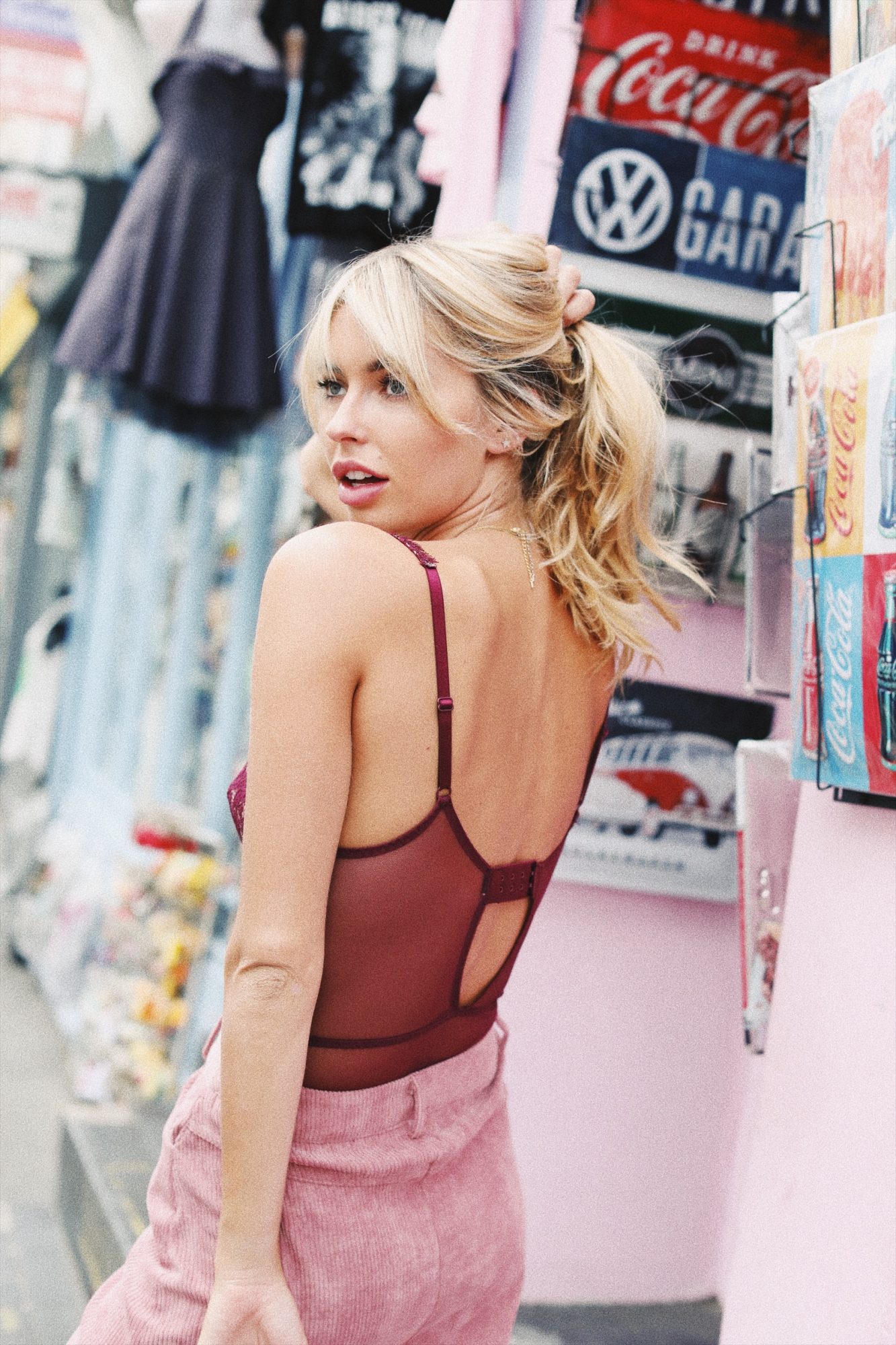 SHOP MY LOOKS BELOW.. Not all are available unfortunately but don't worry as I have added alternatives of the boots and the bodysuit, I will be back next week with more FAVES for you all..
BIG LOVE and remember you can always DM me on the gram or email me- hello@amynevfashiondiaries.com for any advice.
A XXX