Two weeks ago I decided to take a little break from the 9-5 (if you can call my job that) and have a MOTHER/DAUGHTER trip in Dubai at my FAVE hotel on the palm- THE RIXOS. I always think its super important to take time out to be with your family.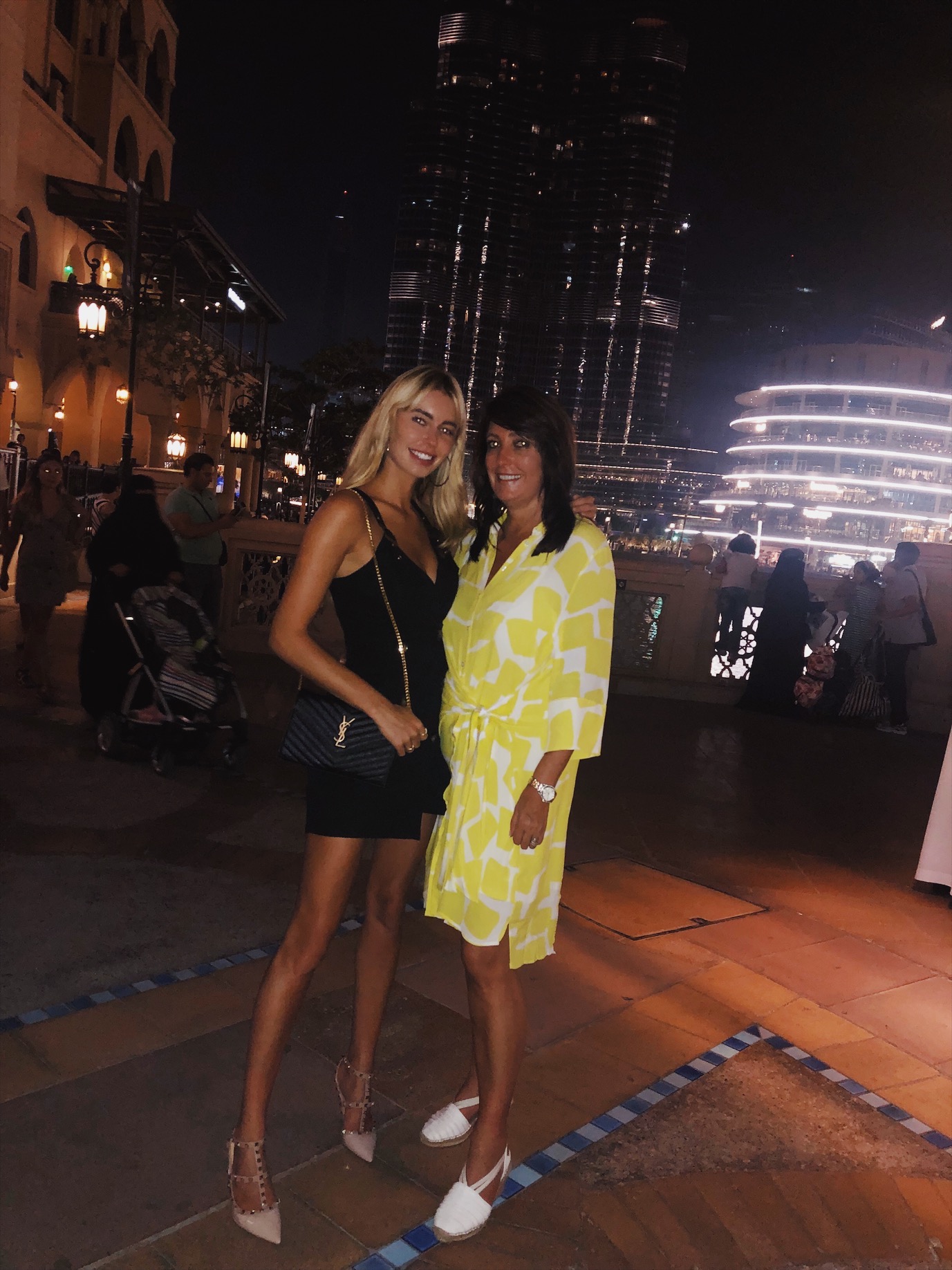 It was my fourth time visiting THE RIXOS ON THE PALM and it never fails to impress, the one thing I am super fussy with in hotels is food, especially buffet style food, it can be sooo hit and miss! My mum is probably the biggest critic when it comes to this and she couldn't get over the variety of food for breakfast/lunch and dinner. There is literally something for everyone! If your vegan, gluten free, a junk food eater (you get my wave length)… you will find it all.
There was this doughnut wall which was just my FAVE… having a sweet tooth this was the dream. I was eating two daily sometimes for brekkie, not so good for that model diet…. but you gotta treat yourself sometimes…!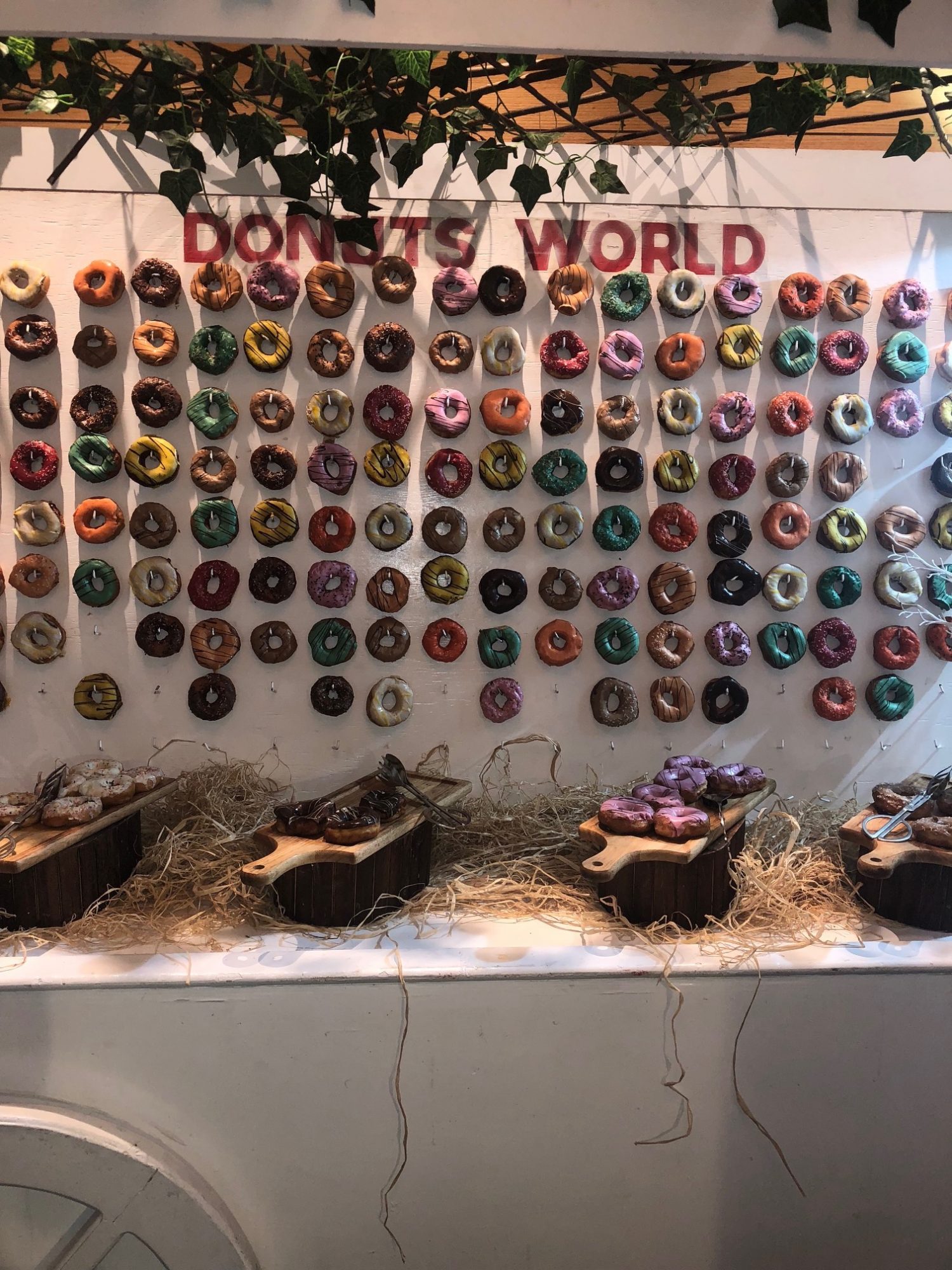 DUBAI is super hot in September so sun bathing was almost impossible because of the intense heat. We got a boat most days as it was much breezier on the water, THE RIXOS offers an amazing watersports section where you can hire jet skis, boats, paddle boards, we did it all of course!
The room we had was just beautiful! Gotta LOVE a four poster bed, it made me come home and want to order one straight away, I slept sooo good! Our room was on the fifth floor with two amazing balconies with views over different sections of the palm.. PERFECT for pics of my outfits while I was staying!
Below I am wearing, TOP from @vergegirl you will find on the GRAM along with the rest of my outfit- SILVER SKIRT @runwaythelabel, BAG @gucci and SHOES @maisonvalentino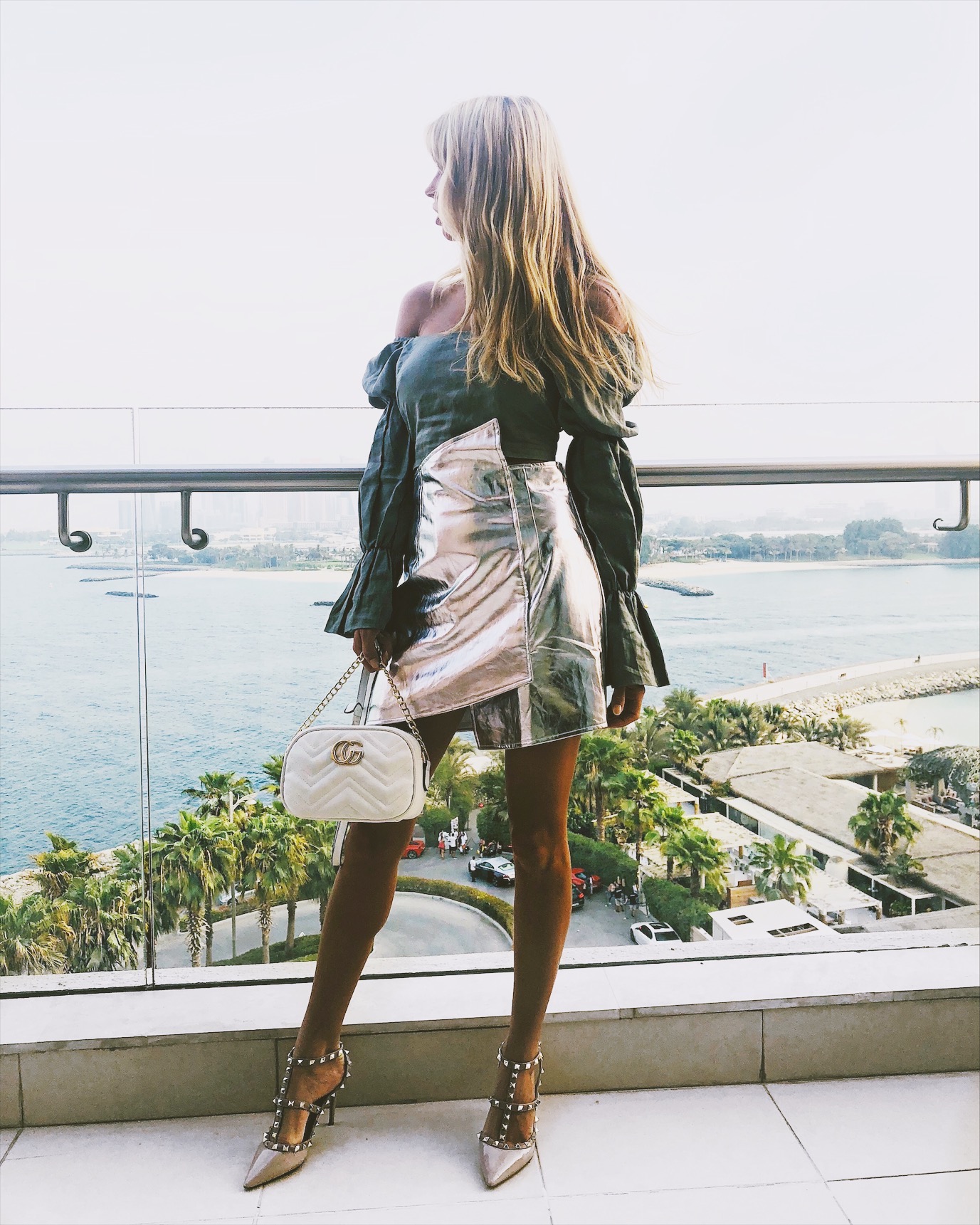 I did shoot one day while I was away so I could keep you all up to date on my FASHIONDIARIES style while abroad, even though I was away for a little break I couldn't completely switch off. This is the one of the problems when you are freelance. Also an amazing photographer friend of mine Vaughan Treyvallen @vaughan_photo has moved to Dubai so we couldn't not shoot while I was there, the heat was intense though, Vaughan caught a cheeky snap below…
Dubai is the one place that I love to go to for winter sun and the RIXOS is perfect for all ages, especially if you have children too. It will definitely be a regular place I will be taking my kids (hopefully daughters) one day..!
I am already planning my next trip possibly over christmas to go stay again.
DM me on the GRAM or email me- hello@amynevfashiondiaries.com if you want anymore advice or DUBAI or where I stayed- http://thepalmdubai.rixos.com
P.S it's always important to take out to spend with family…
BIG LOVE
X